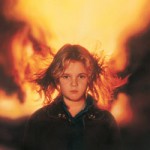 This is a pretty enjoyable, totally forgettable action movie directed by Dean Semler, a cinematographer who also directed Steven Seagal's historic first DTV picture THE PATRIOT. The star is Howie Long, formerly of the Oakland Raiders, currently of the Radio Shack commercials. After a supporting role in BROKEN ARROW they tried to give him the football-star-to-action-star transition like they did to Brian Bosworth. The Boz never caught on big, but he was able to continue starring in DTV movies for several years after STONE COLD. Things didn't work out that way for Howie, and this is his only starring role. I was gonna say he was more comparable to Lyle Alzado, but I just looked up Lyle and he's starred in more than I realized. So I don't know who he's comparable to.
Anyway, Howie's movie career was not a success, that is if you define success as "the ability to make enough money that they can keep making action movies starring this particular football player." That never happened, but as far as I'm concerned he is successful in this movie. He's square but likable and I guess it's just nice to see a capable hero you haven't seen a million times before. (read the rest of this shit…)
VERN has been reviewing movies since 1999 and is the author of the books SEAGALOGY: A STUDY OF THE ASS-KICKING FILMS OF STEVEN SEAGAL, YIPPEE KI-YAY MOVIEGOER!: WRITINGS ON BRUCE WILLIS, BADASS CINEMA AND OTHER IMPORTANT TOPICS and NIKETOWN: A NOVEL. His horror-action novel WORM ON A HOOK will arrive later this year.