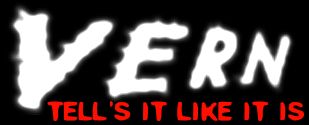 Friends, I need to write something very personal and sad right now. Some of it will include things about my family and my age that I usually try to be vague about, but fuck it. I'm really only writing this to get it out of my system, so if you didn't come here to be bummed out or to read my fuckin diaries, that's perfectly all right. I recommend instead this review from last year of STEELE JUSTICE starring Martin Kove.
But the thing is my mom died Monday morning. It wasn't sudden, and yet, of course, it kinda seemed like it was. This has been a trying half decade for me. After my dad's Alzheimer's was severe enough that he had to be moved into a facility, but before he passed away, Mom tripped and hit her head. Just a normal clumsy accident, didn't think much of it, but the raccoon eyes that developed the next day helped convince her she should get checked for a concussion. The damage from the fall wasn't severe, but there was something else they noticed: a brain tumor. A huge one. The surgeon who would soon remove it described it as "the mother of all tumors" and "the size of a grapefruit." (read the rest of this shit…)
VERN has been reviewing movies since 1999 and is the author of the books SEAGALOGY: A STUDY OF THE ASS-KICKING FILMS OF STEVEN SEAGAL, YIPPEE KI-YAY MOVIEGOER!: WRITINGS ON BRUCE WILLIS, BADASS CINEMA AND OTHER IMPORTANT TOPICS and NIKETOWN: A NOVEL. His horror-action novel WORM ON A HOOK will arrive later this year.