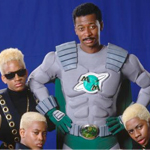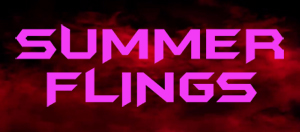 August 6, 1993
We got a few super heroes in this series, but THE METEOR MAN is the first original one. I mean "original" as in appearing here for the first time, not as in distinctive and unique. This is a comedy(ish) by Robert Townsend, so it's basically "what if a regular guy became a super hero?," which means intentionally generic super power/vigilante tropes, sometimes setting up jokes, but not always. In fact the opening credits have no comedy at all. It starts with Cliff Eidelman's STAR WARS-esque scoring and a special effects sequence of a meteor exploding as the title flies at us ala SUPERMAN: THE MOVIE.
After that it pretty much looks and feels like a comedy, but it's mostly serious in its story about a guy wanting to protect his neighborhood from a gang.
The guy is Jefferson Reed, wimpy Washington DC substitute teacher and, because this is a couple years after MO' BETTER BLUES, member of "the baddest jazz trio in DC." So they mention Wynton Marsalis a couple times, he has white suits, musical note pajamas and jazz memorabilia, and he tries to trade records with his neighbor Mr. Moses (James Earl Jones, BEST OF THE BEST), but we never actually see him play his bass (rip off).
Nice character detail: he has one of those car stereos that you pull out and carry around with you. (read the rest of this shit…)