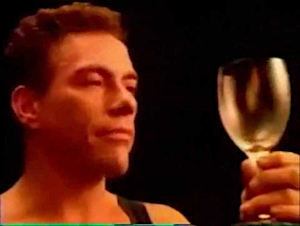 So much for that bullshit. Now for the next one. Hopefully we can start digging our way out of the wreckage from this one.
Thank you everybody for reading and posting this year. I'm so grateful to be able to talk movies and everything else with you all, to hear your insights and your jokes and your feedback. I appreciate the community you all create here and all the other ways you've supported me and helped make it possible for me to spend most of my time writing.
So consider this a toast to all of you, to great movies, to terrible movies, to kung fu and samurais and funk music, to excellence, to weirdos, to kindness and generosity and sticking it to The Man. Love you all.
RIP MF DOOM
This entry was posted on Thursday, December 31st, 2020 at 11:59 pm and is filed under
Blog Post (short for weblog)
. You can follow any responses to this entry through the
RSS 2.0
feed. You can skip to the end and leave a response. Pinging is currently not allowed.