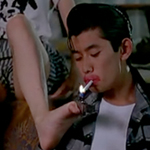 Hey friends,
I usually try to do four reviews a week – this time I accidentally ended up one short. Most likely I won't be posting again until Tuesday, except maybe some touristy tweets from Memphis, where I'll be over the weekend for family/vacation type business. I look forward to getting back up to speed again soon. Have a good weekend everybody and as usual thanks for reading.
–VERN
p.s. I hope the shit doesn't pop off this weekend!
This entry was posted on Friday, May 12th, 2017 at 9:18 am and is filed under
Blog Post (short for weblog)
. You can follow any responses to this entry through the
RSS 2.0
feed. You can skip to the end and leave a response. Pinging is currently not allowed.