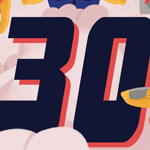 Hello friends,
I promise that tomorrow I'll post my take on that one new movie, the most important movie of all time since Thursday. (It will be a spoiler-filled review so we can discuss all the business.) But today please allow me to shine the spotlight on this piece I did for the websight Thrillist about the best action movies of the modern age.
At first they approached me to do the greatest shootout scenes of all time. I felt unqualified and suggested this instead. During my research I found that at least a couple other major outlets have done a version of this subject and their choices have some overlap with mine, but I believe I discuss them in more depth than most people do. The assignment was a so-called listicle that is genuine analysis, not just clickbait.
If you've been a regular here for a while you won't be surprised by most of my choices, but I really did put alot of work into it including rewatching some of the contenders and catching up on some things I had missed. I tried to make sure each entry addresses both the quality of the action and something more substantive about what makes the story or characters great.
My longer first draft said in the intro, "I know how this works. I fully expect you to scoff at some of my choices, snubs, and unscientific rankings. That is your duty as a free-thinking, list-reading movie lover." So I encourge you to do that here. I have a hunch about certain exclusions that will be controversial, so I'm especially interested in what you guys would include on your lists that didn't make mine.
Here's the link:
This entry was posted on Monday, April 17th, 2017 at 10:30 am and is filed under
Blog Post (short for weblog)
. You can follow any responses to this entry through the
RSS 2.0
feed. You can skip to the end and leave a response. Pinging is currently not allowed.