You may know that there is a movie called SKIN TRADE starring Dolph Lundgren, Tony Jaa, Michael Jai White, Ron Perlman and Peter Weller that just came to V.O.D. and will have a limited theatrical release in a few weeks. If you're in L.A. and want to see it on the big screen I'm told there's going to be a premiere at the Egyptian on May 6th.
Oh yeah, and with DOLPH MOTHERFUCKING LUNDGREN and TONY GOD DAMN JAA in attendance. Subject to change, I'm sure, but that's what I've been told. And I have not been told this but I fully expect Jaa to ride in on an elephant and for Dolph to be carrying the dead Apollo Creed over his shoulder and wearing the He-Man costume.
Here's the link for tickets. Apparently if it goes well there may be more of this type of screening, which would be good for you guys and for America.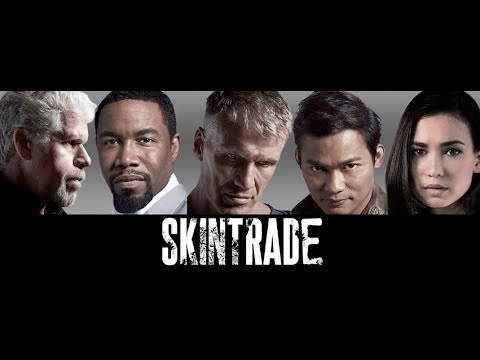 I'll post my review of SKIN TRADE on Monday morning.
This entry was posted on Friday, April 24th, 2015 at 7:03 pm and is filed under
Blog Post (short for weblog)
. You can follow any responses to this entry through the
RSS 2.0
feed. You can skip to the end and leave a response. Pinging is currently not allowed.