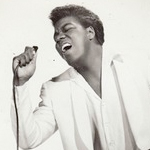 One of my favorite singers, Don Covay, has passed away at the age of 76. I expect many or most of you never heard of him, so I want to share a couple of his songs with you and I think you'll love him too. He was a great solo artist, but was more successful as a songwriter for other people. His best known composition was probly "Chain of Fools," performed by Aretha Franklin. Have Mercy! the Songs of Don Covay
is a whole compilation of songs he wrote, as performed by Wilson Pickett, Solomon Burke, Little Richard, Wanda Jackson, Ben E. King… I mean, he got around.
I buy alot of random funk and soul compilation CDs to try to discover things I wouldn't know about otherwise, and it was on one called Breaks Sessions
that I first learned about Don Covay. It's a nice 2-disc collection of songs that were sampled in hip hop, such as "Nautilus" by Bob James (sampled by Ghostface in "Daytona 500," among many others) or "Tribute to Obabi" by The Last Poets (which you'd know as "Excursions" by A Tribe Called Quest). Some of the songs you find on these things are by more obscure artists than those guys, though, ones I never heard of, often without any other recordings to their name. Still, if I like the one song I look them up and in the case of Don Covay it turned out there was a motherlode of other great stuff.
Still to this day I've never heard the songs that sample it (apparently one is by Akinyele) but here is the track that hooked me on Don Covay:
And I still love that song. It has such a melancholy but resolute attitude. Like, here's another shitty day, but I'm gonna get through it somehow. He doesn't know what horrible thing is gonna be going on in the world, he doesn't know if he's gonna have enough money for food. When he sings "Does anybody know I'm here / Does anybody really care?" it sounds kinda like a depressing existentialist question. It wasn't until I'd listened to it a million times that I picked up on what he means by "'Cause no one ever reads the small print / If they do they discover me on an accident"… He's talking about liner notes! Song credits! He wrote all those hit songs, but nobody knows who he is, and he doesn't get paid that much, so he's teetering on being on welfare.
That's still my favorite song by him, and it's a different tone from everything else I've ever heard by him. He did alot of funky stuff actually. You might recognize "Money (That's What I Want)." He also did a straight up blues album (with lots of harmonica) called House of Blue Lights
.
But some of his best straight soul tunes have a real bluesy sadness to them. Not just in the jokey sense of the great "Bad Luck" (where "I lost my old lady in a card game")…
…but also in the ones where he sounds very earnest and describes the most depressing scenarios."Daddy Please Don't Go Out Tonight" is about him as a kid begging his dad to stay home with mom instead of going out with "stray women." "Three Time Loser" is about his friend and his woman cheating together, so he loses them both. In "Take This Hurt Off Me" he has his clothes in a locker at the Greyhound station and he's begging his girl to come back to him. I'm sure he fucked it up somehow.
Sometimes the life he describes is so over the top sad it's kinda comical, like SYNECHDOCHE, NEW YORK. Take for example "I Was Checking Out (She Was Checking In)," where he sounds very torn up about cheating in a hotel and then running into his old lady cheating on him. When "she was supposed to be at home minding the kids," no less. Or what about "Somebody's Been Enjoying My Home"? In that one he goes through a list of clues that "while I was doing you wrong" another dude was in his house. He finds crumbs on the table, he can tell someone sat in his chair, slept in his bed, drank out of his cup, used his razor, even wore his shoes. "Girl they're still warm from being used."
Another choice lyric:
"If you knew you didn't love me / Why'd you put your shoes under my bed?" (from "Why Did You Put Your Shoes Under My Bed")
Another thing I love about "What's In the Headlines" that reoccurs in at least a couple of his other songs: he says his name! "Where can Don Covay earn a dime?" It's like George Clinton playing a DJ talking about P-Funk on Parliament songs so that their name would be said on the radio. You hear the song and you hear his name. Clever. And also it's just a cool part of his persona that he feels it necessary to refer to himself in the third person. I love it.
And by the way, in "I Don't Know What You Got, But It's Got Me," which he wrote for Little Richard, Little Richard says his own name multiple times. And it's about cheating.
I hope you'll like these and explore other Covay songs, but I'm gonna leave you with one more that's probly my #2 song by him. This one is from 1964. I want you to pay special attention to the guitar intro and see if it sounds familiar.
Yep, that's one of the earliest known recordings of Jimi Hendrix. There's some mystery around it because they didn't keep real close track of who played what in the sessions, but he apparently told people he played on it and even did the song himself at early Experience gigs (there's a garbled recording of it on Youtube). And it sure sounds like him to me.
The Rolling Stones (who admit to a huge Covay influence) covered this song, and so did Booker T and the MGs. Also there's a version by The Wailers (not Bunny and the Wailers though. It's some white guys.) And one by Wilson Pickett. All of them are pretty good, because it's a hell of a song he wrote. But Don Covay's version is better. Nobody could sing 'em like him.
So thank you Don Covay. I did discover you on an accident, but after that I did know you were there, and I did care. Your songs make my life better.
This entry was posted on Friday, February 6th, 2015 at 2:48 am and is filed under
Blog Post (short for weblog)
. You can follow any responses to this entry through the
RSS 2.0
feed. You can skip to the end and leave a response. Pinging is currently not allowed.