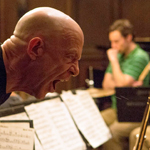 WHIPLASH is one of those movies that you hear about playing at Sundance and what not and going over like gangbusters. But you have to take that praise with a grain of salt. You know those festival-goers, they can get excited about seeing something first, something brand new without a bunch of pre-release expectations, with a big audience, usually with the directors and actors there. Sometimes it's a great movie and they get to call it first, other times nobody really cares as much when the movie comes to the civilian world. Sometimes it's good but you feel a little let down from all the build up. Sometimes you don't really know what anybody saw in it at all.
I had none of those problems with WHIPLASH. It would actually be hard to exaggerate how strong its effect was on me. You know how a hyperbolic critic would say they had to catch their breath after a movie? That was literally true for me. When the credits rolled I felt my skin tingling and then I realized I was breathing fast. Honest to God exhilaration from this movie.
The set up and the execution are very simple. Nerdy loner Andrew Neyman (Miles Teller, who I have liked since the remake of FOOTLOOSE) is a student drummer at an elite music conservatory in New York. He idolizes old timey jazz drummers like Buddy Rich and wants to get into the top band at the school, the one conducted by Terence Fletcher (J.K. Simmons, THE JACKAL). Fletcher is maybe some kind of genius teacher, but for sure a total fucking asshole. I'm not talking a strict teacher, a grouchy curmudgeon, a Joe Clark type guy that's gonna turn out to have a heart of gold. I'm talking just… you want to punch this fucking guy in the face in the opening scene and I'm pretty sure you're not gonna love him by the end. One of the most abusive, hateful non-murderers ever put on screen, and not in an endearing Billy Bob Thornton type of way. He doesn't even give you the usual cinematic satisfaction of going too far and becoming a psycho in the criminal sense. It doesn't turn into THE STEPFATHER or something. He's just… a Total Fucking Asshole (TFA).
But Andrew is a kid and he wants to be great, he's willing to work his ass off, he wants to prove himself, he doesn't want to give up. So he's gonna have to deal with this TFA. Get into the class. Survive the first class without running away in tears. Practice all day and night. Survive another class. Survive a competition. Compete with other drummers for the lead spot. Don't fuck it up. Don't get kicked out even without fucking it up because Fletcher likes to tell people they're doing it wrong to find out if they know they're not.
This motherfucker has a whole arsenal of abuse techniques. The main one is R. Lee Ermey style yelling in people's faces, calling them cocksuckers and faggots, digging into their personal lives, telling them they're retarded, talentless and bound to fail. Another is physical intimidation. He's pretty short and old but he works out and wears tight black shirts so he can flex and then randomly charge at people. At one point he throws a chair at Andrew's head. This is actually pretty much at the beginning, it's not after reaching his boiling point.
The worst is the fake nice guy trick. After emotionally pummeling and humiliating Andrew before he's even in the class, suddenly he acts like he's actually his buddy. Takes him aside, seems friendly, asking him about his family, telling him good jazz to listen to, calling him "man," telling him to relax and have fun today. To just "do your best."
And he continues the act through the first four or five times he starts and stops the song and tells him he has the wrong tempo. And then he starts the insulting and the yelling and the throwing. And he uses what he just found out about his family life as cruel emotional ammunition.
I believe this character will start showing up on top ten villain lists, and it will be justified. No exaggeration: I have not seen a horror movie as intense as this. It's musical torture porn. It's an ever-tightening ball of tension and anxiety and discomfort and trauma, with very little relief until the credits roll. They were originally gonna call it THIS AIN'T MR. HOLLAND'S OPUS but then they got sued by the people making a porn parody with the same title.
I really enjoyed the music. There are a couple songs that the band performs over and over that work great in the context of the movie, and are beautifully performed. And it's got what I have to assume is the longest drum solo in cinematic history. You might find yourself tapping your feet if you're not too distracted by the painful pit in your stomach worrying that he might slip up. It's hard to imagine the pressure of being the new kid and having this whole elite band counting on you to keep the beat, even without this fucking maniac terrorizing you. Andrew is obviously incredibly talented but, you know. He's tired, he's scared, his hands are covered in sweat and even blood, the sticks could slip. And we wouldn't even have to notice it. Fucking Fletcher would notice it. It's like he has to lose himself in the music but also walk a tightrope with alligators below him and people throwing rocks and shooting arrows.
Fletcher makes Viggo Mortensen's Master Chief character from GI JANE seem like a cool, laid back dude, but his appeal as a villain is pretty similar. He's a terrible person and you also understand his point of view and why he thinks he's doing the right thing. He makes an impassioned argument for his philosophy. He believes that musicians need to be pushed beyond their limit in order to achieve greatness. And he thinks that if he's just nice and accepts their mistakes then they'll never become great. His example is always about a guy throwing a cymbal at Charlie Parker's head. Apparently he really threw it at his feet (as pointed out in this rare negative review that I think bumblingly mistakes the villain's point-of-view for the moral of the story). Fletcher could also talk about Jackie Chan's rough time in the Chinese Opera, Michael Jackson being beaten and terrorized from childhood, Beatrix Kiddo's cruel tutelage. But I would point to greats who never went through that kind of abuse. I never heard about Ip Man throwing shit at Bruce Lee's head. I know Prince's childhood wasn't strawberries and cream, but I believe his dad encouraged him as a musician. What about Michael Jordan, Tiger Woods, Thelonious Monk? Didn't some of these people just start young and teach themselves and work harder than hell and happen to be brilliant? I don't think you could even say that a majority of The Greats were broken down by sadistic assholes.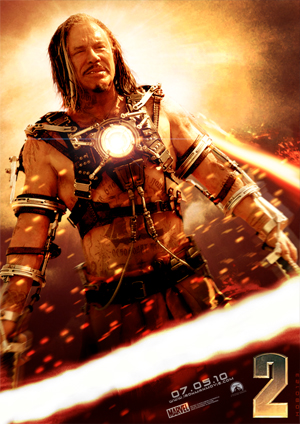 But Fletcher really believes this and at times he's persuasive enough that you might teeter a little bit. Maybe he's not a totally evil person?
And you see these little bits of dimension to him. The time he comes into class obviously down and, instead of the usual abuse, plays a recording to the class and shares a tearful reminiscence. The time Andrew sees him in a hallway talking to a friend, being nice to the guy's little daughter, giving her a high five. I assumed he was talking to a former student, but on the Q&A podcast J.K. Simmons says it's a stage hand at the venue that he's gotten to know. That actually makes a big difference. Still, having a friend at all makes it seem like there's a side to him that's almost like a human man.
But… I mean… You do what you want, but I cannot forgive this guy.
He's such an accurate TFA. He brought back memories of terrible teachers and coaches from my childhood. None of them were Fletcher-level, but I encountered a few peaches. I remember a sixth grade teacher, I won't say his name, even though he died of a heart attack decades ago and everybody was happy to hear it. I just tried searching for evidence that he existed and luckily the internet got invented too late to care about him. But if I wrote his name down it might get read out loud in front of a mirror or something and I don't want to take that chance.
This guy did a vocabulary test every week. This is when I was a kid and I still remember what day of the week it was. I would wake up every Thursday with a pit in my stomach. It was just a test, who cares, but if you did badly it wasn't just a grade. It was this big bearded asshole at his desk berating you to the whole class. He liked to just sit there and listen to himself riff about how stupid everybody was, like a prototype Rush Limbaugh.
I was in third grade, but they did this thing where they tested everybody on reading and writing and put them into an English class based on their supposed level. Joke's on you Ain't It Cool readers that called me illiterate: I used to be a smartypants when it came to words. Me and two other third grade kids ended up taking this class with the older kids. You would think maybe he'd try not to scare off the younger kids, but it seemed like he rode us harder than anybody. Always singling us out for humiliation.
From his point of view it worked. He tormented us into getting together and studying all week until we started doing good on these tests. Then all the sudden he would talk nice about us to the class. Like Andrew we would crave that acceptance from the scary monster. But I also remember feeling bad, like a collaborator, when he would belittle the other kids and say they should be more like us. You guys are sixth graders. You can't do as good as a third grader? What is your problem?

He deliberately pitted us against each other. One trick he must've been real proud of was when he announced we were going to have a pizza party at the end of the week. So on Friday he bought some pizzas and passed them around to everyone who was getting an A or B in the class. Everybody else had to sit silently and watch.
I made it through that class and of course three years later became an actual sixth grader and had to deal with the prick again. I got into the other class, but the teachers would switch every day for math, so he was inescapable. Here are the two Hall of Fame memories from that year:
1. He made a friendly bet with our class. We would have a movie day. Whichever class did better overall on the math test had to buy the other class popcorn. Our class ended up winning. He brought a little bag of dirty popcorn crumbs, which he proudly explained he'd swept up off the floor of a local theater. He thought it was hilarious. He did not bring edible popcorn, he just left it at that.
2. He got angry at a kid for nervously blowing on the open end of a Bic pen during a test. He decided that throughout the class whenever he yelled "Music!" the kid had to run to the front of the class and whistle with his pen. Eventually he got bored of this and just made the kid jog in place. I still remember the sounds of the housekey and ID tag on his necklace jingling.
Looking back on it as an adult I wish I could ask the other sixth grade teacher how he felt about that popcorn business. He had to have known the guy was a dickhead, but couldn't have expected he would do something like that, or he would've avoided the whole "friendly bet" in the first place. He must've been as clueless about what to do about this guy as any of us.
In fact, I imagine myself now, or almost any adult, standing in his classroom hearing the way this adult man talked to a bunch of kids, some of them as young as 8 or 9 years old. Nobody would just stand there and let it happen. You'd want to break a desk over his head.
I guess that kind of person is more common in sports. Another memory WHIPLASH brought up was about a guy that coached basketball and soccer when I was little. He was with another team but everyone knew his name because they'd seem him yell at kids and parents and referees. One time he felt a ref was calling bad fouls so he made a big show of having his team practice fake injuries.
I bring him up because I remember seeing a kid on his basketball team get in a big argument with his dad. He was crying and went into the arms of the TFA coach, like, "You don't understand me! I don't need you! I have him!" Who knows what that kid was going through with his family, but at that age it was unbelievable to see that. We couldn't believe he had the attachment to the guy that yells at him. At the time I understood it as what I now know is called Stockholm Syndrome. Or like a cult leader. He treats them like shit and then gives them a little glimpse of kindness and they'll scratch each other's eyes out trying to get that again. That's Fletcher's method.
It sure works on Andrew. It turns him into a dick, too. At home he ruins a standing-up-for-himself moment by talking like Fletcher, being way too mean, personal and elitist about it. Making you root for the jocks who ignore his accomplishments as an artist.
The students don't help each other either. As a band they have to play in unison, but within each instrument they're in brutal competition. The drummers trade chairs on Fletcher's whims, and they want that approval bad. It's painful to see Andrew taking over as the other guy is humiliated, and looking happy about it.
You'll mostly hear about J.K. Simmons from this, because it's a no-brainer Oscar nomination and possible win. It's a truly unforgettable performance from a guy that has always been good but never showed that he had this in him. I mean, Kevin Spacey probly watches this and says "I don't know if I could be that much of a prick." But it's not just a good-acting movie, it's pretty much perfect from top to bottom. It brings up interesting questions about art and humanity, and not just the main one here about how to achieve so-called greatness. Like, how does something beautiful come out of a person who is horrible? Does it mean that they're actually not horrible? Does it make it not beautiful? More beautiful? I don't know. And there's at least one moral quandary that comes up in the movie that I don't know the answer to.
The writer/director is named Damien Chazelle. Not surprisingly he played drums in high school and had an intense teacher. He directed another music-related movie called GUY AND MADELINE ON A PARK BENCH and he also wrote that movie GRAND PIANO. Alot of people say WHIPLASH feels like a thriller even though it's about playing music, and GRAND PIANO actually is a thriller about playing music. He's also one of the writers of THE LAST EXORCISM PART II, so maybe I do need to see that one.
Don't fuck around and miss this one, you guys.