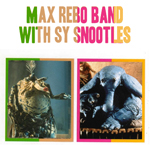 I noticed everybody's writing about the latest Disney's Star Wars news on an old post that has about ten billion comments on it and takes six hours to load. We don't yet have the technology to create a forum, so out of the kindness of my heart I am giving you this fresh new post for any Star Wars related commenting.
I also have an ulterior motive. This is a good place for you to dump all of the bile, negativity and Ewokphobia associated with Star Wars fandom, if need be. I'm going to have a Star Wars related post pretty soon where whining and complaining in the comments are specifically prohibited. We'll see how that goes I guess.
Anybody remember C3POs it was a cereal they had.
This entry was posted on Wednesday, April 30th, 2014 at 1:31 am and is filed under
Blog Post (short for weblog)
. You can follow any responses to this entry through the
RSS 2.0
feed. You can skip to the end and leave a response. Pinging is currently not allowed.