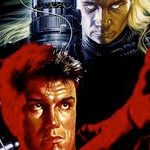 Craig R. Baxley's DARK ANGEL – or, as we Americans proudly call it, I COME IN PEACE – hit the ray of blu today courtesy of the great Shout Factory. You can read my review of the new disc over on The Daily Grindhouse.
For comparison's sake here's my original review of the movie from about 7 years ago.
This entry was posted on Wednesday, August 28th, 2013 at 1:15 am and is filed under
Action
,
Reviews
,
Science Fiction and Space Shit
. You can follow any responses to this entry through the
RSS 2.0
feed. You can skip to the end and leave a response. Pinging is currently not allowed.