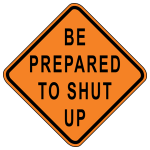 This is an older picture from New Zealand about an individual who wakes up one day naked in bed and his radio isn't working. So he gets dressed and heads for work. And when he gets to the gas station, there is nobody there. And when he's driving around, there is no traffic. And when he goes to his friend's house, nobody there either. And jesus, he starts to realize, there's nobody at all. Anywhere. Except me.
So as you can probaly figure out, this picture follows in the literary tradition of I Am Legend, except without vampires.
Shit man, I don't know why this type of premise works so fucking well but who am I to complain. I like to be entertained and any movie about a dude alone in the world like this, it entertains me. This dude starts breaking into stores, moving to a nicer home and what not. What makes him stand out from other last men on earth is a little added playfulness and creativity. FOr example there is one scene where he sets up an audience of cardboard standups outside of his house. Then he stands out on a balcony and makes a big speech to them.
But then he starts to get real lonely and go kind of crazy a little bit. What Charlton Heston does in Omega Man is start drinking alot and playing chess with a bust of Caesar. But what this New Zealander does is start walking around in a nightgown.
Luckily this motherfucker finds the feminine presence he needs when he just stumbles across this redhead gal. But it is a much better experience than in I Am Legend and they immediately hit it off. Then it becomes another fantasy where it is almost the ultimate romance, here are these two individuals in love and they get to spend their whole lives alone together with the whole world as their play thing. So they get some trucks and have big races and talk to each other on walkie talkies.
Hell there's no need for me to give away everything that happens, I think you have figured out by now that if you haven't seen this one it's time you did. I know new zealand is very popular right now with the nerds, they got the Lords of the Rings filming down there right now and I believe Marie Rogue from the X-Men is a new zealander of some type. but I think this isone for everyone and one that the new zealanders must be very proud of.
[sorry – not sure what I was thinking when I called this review finished.]
This entry was posted on Thursday, December 20th, 2007 at 1:43 pm and is filed under
Reviews
,
Science Fiction and Space Shit
. You can follow any responses to this entry through the
RSS 2.0
feed. You can skip to the end and leave a response. Pinging is currently not allowed.