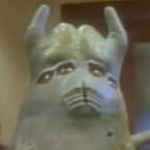 Do you remember the syndicated TV show Monsters that ran in the late '80s? I don't really either, but I do remember seeing commercials for it. It was a horror anthology series produced by Richard P. Rubinstein, the guy who co-founded Laurel Entertainment with George Romero and produced MARTIN, DAWN OF THE DEAD, KNIGHTRIDERS, CREEPSHOW and DAY OF THE DEAD. They also produced Tales From the Darkside together, and this was Rubinstein's followup series minus Romero. As you can probly guess, the episodes center around different monsters. The credits boast having the legendary Dick Smith as a makeup consultant.
The show didn't have any kind of host or wraparound at all, but the introduction shows a family of monsters watching TV together.
"Oh great, it's Monsters! Our favorite show!" one of them says.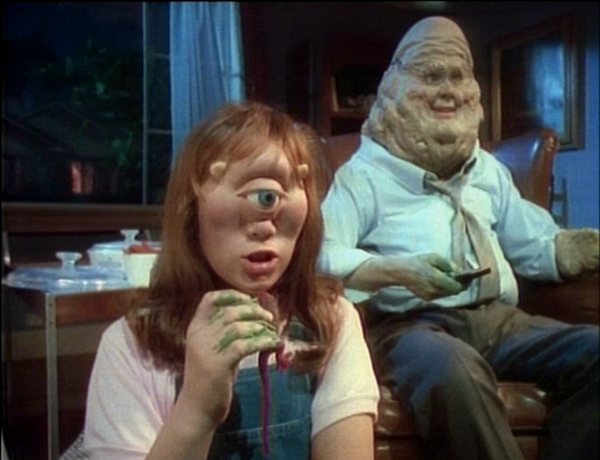 By human standards it would be pretty weird to have not seen a show you liked better than Monsters, but I can appreciate that there are many cultural differences and things that the monster community might pick up on in these stories that go right over my head.
Anyway, there were two Christmas-themed episodes. Glim-Glim, the 13th episode of the first season, was directed by Peter Stein (director of photography for FRIDAY THE 13TH PART 2, C.H.U.D., PET SEMATARY and BRENDA STARR) and written by F. Paul Wilson (author of the novel that THE KEEP is based on). (read the rest of this shit…)