"He's poor, this wrestler! He's had struggle!"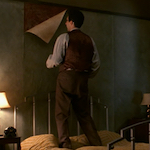 It used to be that August was a time for studios to release a bunch of movies they thought were bad or didn't have high expectations for. You know, they release ROBIN HOOD: PRINCE OF THIEVES and T2 early in the summer, hoping young people and families will go repeatedly throughout the summer. Once it gets closer to school starting up again there's less chance for that, so that's why in the year in question we were seeing weird rooster cartoons and weird dog cartoons and weird dog live action movies and weird Mickey Rourke movies.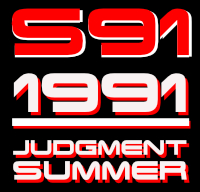 Many things in the world of pop culture were shifting that month. While on the Lollapalooza tour, long-time goth fixtures Siouxsie and the Banshees actually actually made it onto the Billboard charts for "Kiss Them For Me." (By the next summer they'd have a song in a Batman movie.) Pearl Jam released their first album. LaKeith Stanfield was born. But also Bryan Adams' "Everything I Do" love theme from ROBIN HOOD was still the #1 song!
This particular August ended with kind of a whimper – CHILD'S PLAY 3 (still the weakest Chucky movie four sequels later) was released on the 30th. But I thought I should end this review series on the August 21, 1991 release that happens to be one of the weirdest but also best regarded movies of the season. If I had to compare it to another '91 movie I'd have to say it reminds me most of THE DARK BACKWARD, of all things. Well, and I case some fire stunts reminded me of BACKDRAFT. But those are stretches. This one stands alone. (read the rest of this shit…)