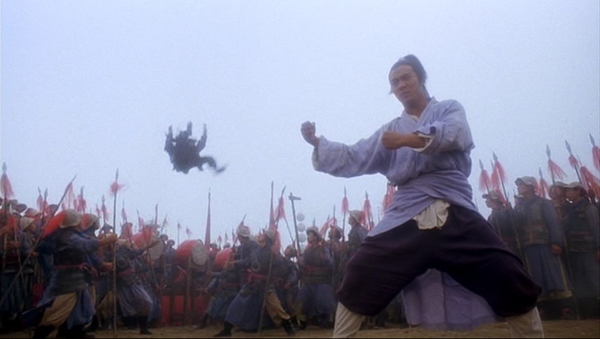 As I mentioned in a few recent reviews, I was one of the guests on the podcast Postcards From a Dying World, talking about the films of Jet Li. I had fun and it was a good excuse to fill in or revisit some of his movies (a couple more of those reviews coming soon).
And by the way this is part two in a trilogy of Chinese cinema episodes. I'm excited to listen to the other two because honestly the guests are much more impressive than me: Part 1 has Dan Halsted, the Portland film programmer you may have heard on RZA's commentaries and who stars in the legendary story of the guy who tracked down a treasure trove of pristine Shaw Brothers beneath an abandoned theater. Part 3 – Best Hong Kong Cinema of the '80s and '90s – has Lisa Morton (author of The Cinema of Tsui Hark), Joey O'Bryan (screenwriter of FULLTIME KILLER, MOTORWAY, DOWNRANGE and TRIPLE THREAT) and Jeff Briggs (archivist at Warner Brothers and Hong Kong cinema expert).
If you check out my episode let me know your top Jet Li movies so I know which ones I need to hurry up and watch or re-watch.
This entry was posted on Saturday, December 26th, 2020 at 3:39 pm and is filed under
Blog Post (short for weblog)
. You can follow any responses to this entry through the
RSS 2.0
feed. You can skip to the end and leave a response. Pinging is currently not allowed.