Why do we gotta prequelize everything? We already know the backstory in THE PASSION OF THE CHRIST, does it really gotta be spelled out for us who the guy's mom was and what the tax rate was when he was born and all that shit? I mean come on.
THE NATIVITY STORY is the movie version of the Nativity story, from the director of TWILIGHT, adapted from the book by God featuring Luke and Matthew. Academy Award nominee, whale rider and Queen Amidala successor Keisha Castle-Hughes plays Mary, the mother of Jesus. Some baby plays Jesus. I'm not sure if it's a baby that has done anything else. It wasn't a particularly memorable baby or anything. I mean, it was fine, I'm not criticizing the baby.
But of course this is mostly the story leading up to the birth of Jesus. Mary is just your typical Nazareth round-the-way girl, she says prayers and carries jugs of water around or whatever. Helps with the kids. Joseph is an older guy that has his eye on her, and in this culture it's not considered pervy so her dad is cool with that. So why not? He gives her marriage to him. Joseph is played by Oscar Isaac, a great actor who I'm sure is about to blow up. He was great as the bad guy in SUCKER PUNCH and the husband in DRIVE and he brings a little bit of that menace to the initial Joseph scenes. Then you realize he's a nice guy. That would be weird if Jesus's dad was a total dick. Although I guess they're not blood relatives, they don't share any genetics. It's more of a Papa Kent/Superman type of relationship.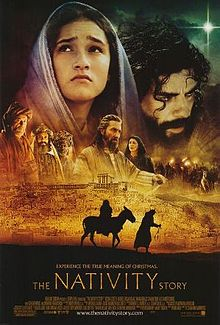 Well, fuckin King Herod (played by the same guy that played Caesar in Rome) is being a dick. They don't show this in the movie but I bet people are carrying around signs of him with a Hitler mustache. His soldiers are collecting taxes but the thing is they're real wasteful with tax money, for example they take a guy's goat and then say right in front of him that they're gonna kill the goat 'cause they have too many already. Like everybody, Herod has heard this prophecy that's been going around about God hooking up a new King. It makes Herod jealous so he's snooping around trying to find the King to kill or maybe just ask him politely to leave or who knows. Meanwhile three "wisemen" – who are actually just astronomers who are picky about food and collect fancy hats – have also heard the prophecy and figured out which star to follow to find this king. Actually it's 3 stars that are gonna look like they're touching. They know what it is. They're not dummies. I already said they're wisemen.
I don't know if Mary has heard about the prophecy per se, but she's heard from no less an authority than a fucking angel that God is about to miraculously knock her up. It's not like a guy with wings or John Travolta or anything but it's a glowy guy that talks to her in a vision. Doesn't seem that impressive but I think maybe if you actually experience it you can tell it's legit, because she seems to trust it. She goes off without Joseph to stay with her cousin for a while and when she comes back everybody immediately notices the ol' baby bump.
This is the fucked up part of the story that I never really thought about. Joseph looks at her with those angry Blue-from-SUCKER-PUNCH eyes and it's like, holy shit, her story is so implausible. OF COURSE everybody thinks she went off and screwed some guy. I'm thinking it and I saw the damn angel with my own eyes. And this was a less enlightened age. I mean it's technically the New Testament of course but it's pre-Jesus so it's almost like a post-script to the Old Testament in my opinion. They think this little girl is Joseph's property and that he should throw her out like an empty printer cartridge. Actually, an empty printer cartridge might be able to be refilled, so the Mother of God's status in this society is lower than an empty printer cartridge. Everybody, and I mean everybody, believes that the reasonable thing to do in this situation is angrily throw rocks at her until she dies.
Joseph even has a dream about it. He's thinking it through. When he decides "No, I will not help an angry mob murder my wife and her unborn baby with rocks" they tell him "You have shown great mercy, Joseph." That's the kind of world they live in.
Luckily, Joseph gets one of those angel visions too. A skeptic might think it was a sympathy angel vision or a rationalizing angel vision, but we know how the story ends so we can buy it. Anyway he's on board now, he's okay being Papa Kent. But other people in Nazareth are dicks about it, they get all quiet and stop having fun when Mary and Joseph show up, they don't want anything to do with them. This part of the story was later appropriated for secular Christmas celebrations in the form of not letting poor Rudolph join in any reindeer games.
Meanwhile, the prophecy has something to do with Bethlehem, so Herod calls some kind of a census that requires people to go back to their hood of origin, which forces merciful Joseph to take his property Mary and head for Bethlehem. Wouldn't you know it, she doesn't look like it but she's about to pop. So right when they get there he starts freaking out and trying to find a place to stay.
Actually the famous "no more room at the inn" aspect seemed a little short-changed to me in this movie. I thought they were supposed to be looking around all night trying to find a hotel and blowing it. In this version he spends about one minute knocking on doors before settling on a stable. I guess it's just economic storytelling. But I wonder if they considered a montage? Get a hit song on the soundtrack.
Then she has the (SPOILER) baby (Jesus) and the wisemen and other visitors start showing up to pay their respects and give him baby shower type gifts like frankincense, etc. (this was before Elmo dolls).
I kind of felt sorry for the guy that let them use his stable. As far as I noticed they don't show his reaction to all the people on his property but I bet he felt like that dude that rented his farm out for Woodstock. He didn't charge them or anything, and he probly had to clean it all up himself to get his animals back in there. Actually there could be a whole separate movie about cleaning up the property I bet. I don't know how animals feel about their joint smelling like frankincense and myrrh. I guess they're probly not picky. And if they didn't auction off the manger at least it was cool for pigs to eat slop out of where the savior to the humans was born. That's a pretty big fuck you to the fucking humans, I bet.
I'm surprised they haven't done a spin-off about the three wisemen. It could be some of that revisionist "actually, people forget but the 3 wisemen were the Indiana Jones of their time" type bullshit they do whenever they want to repackage an old literary character or historical figure. The wisemen would use astronomy to solve murder mysteries, and they would do martial arts and have some kind of early gun and other crazy inventions. And then they have to fight a vampire that's gonna destroy the world with a doomsday device in a hot air balloon or something.
I don't really like talking about religion anymore, I've come to think of it as a very personal thing. But even separated from any sort of faith or belief I think alot of the stories and ideas from different religions can be interesting or even beautiful just as stories. What I really dig about the Nativity story is the idea of this great "king" and "lord" who is so not-born-with-a-silver-spoon-in-his-mouth that his parents actually have to squat in some dude's little animal shelter. It's the most humble of origins. Probly smelled like donkey dung and pig piss, everybody's got mud and hay and shit sticking to their feet and the tails of their robes, but it's still beautiful, and kings have traveled from afar to check it out. They know where the happening parties are, the mainstream hasn't caught up yet. Hopefully their exotic oils can cover up the smell.
And I never really thought about that the reason there was no room at the inn was because everybody and their non-virgin mother was coming back to Bethlehem because of this census thing. It's like when there's a convention in town, you better get your reservations early. Anyway the King was trying to stop this other king from coming to fruition but nothing was gonna stop him. Make her give birth in an outhouse, the trunk of a car, the hot dog machine at an AM PM, the plastic ball pit at Chuck E Cheese, it doesn't matter. Jesus will be born anywhere. He's not picky.
Not to be a Nativity nerd, but I got one complaint: the little drummer boy is not in this one. I don't know, maybe he's not considered canon but I think he is a good character, that would be a good nod to the fans by putting him in there.
This is a decent movie and I enjoyed watching it, but it's nothing real revelatory (lukeandmatthewatory?). The filmatism is pretty straight forward and classical, though every once in a while there is some hand-held camera to modern things up, such as in the thrilling falling-off-a-donkey-in-the-water/snake-grabbing scene. It's not much of a reinvention or recontextualization or ultimately lush version of the story. I think it was worth doing though just to have a better produced version of this to show in churches and on the Jesus channel at Christmas time.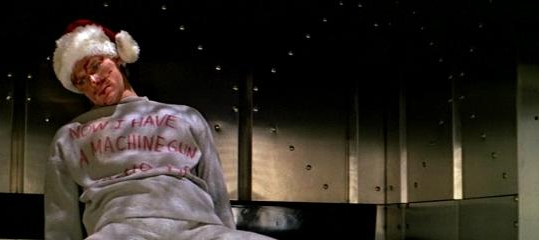 Anyway, thanks everybody for reading my reviews, it means alot to me. I'm happy to have you all in my life as movie buds. I sincerely wish you all a merry Christmas, Hannukah, Kwanzaa, thing for Muslims, Buddhism, Hindu Spring Break, weekend, Life Day, Charlie Brown, or whatever you're into.
http://youtu.be/iAZ6S46_B7I