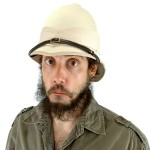 Believe it or not it took me this long to arrive in Jamaica on my ongoing journey through World Badass Studies. Sure, I saw that movie THIRD WORLD COP a while back, but I didn't think much of it. This one is legendary, even has a Criterion Edition, and they say it's what popularized reggae in the US and other parts of the world. Stars some guy named Jimmy Cliff, a reggae singer, but I didn't know any of his songs so didn't know what to expect.
Well sure enough it lives up to the reputation. Jimmy's character has the topnotch name of Ivanhoe Martin, he's a country boy that moves to the city. He's got an uptight girlfriend who's the daughter of a preacher, he sings in the church choir and he's good at fixing bicycles, but one thing he doesn't have is money. Can't even get anyone to give him ten cents. The best thing about this movie is the music, but second best is the authenticity of the class differences in Jamaica. These are obviously non-actors and real locations. The director's a white dude but he's Jamaican so don't worry about it. This is not exploitation.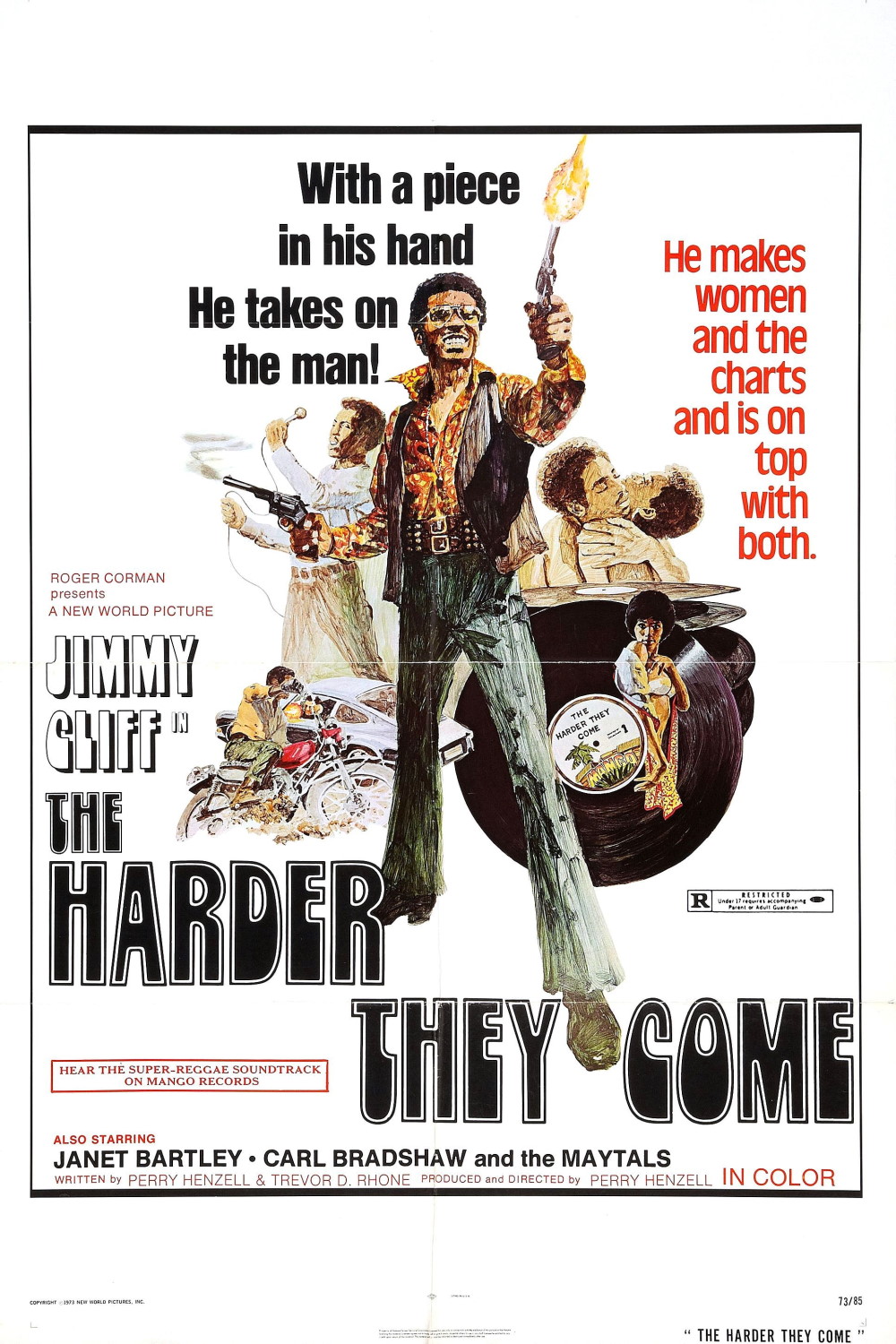 The first time I knew this movie was special was just a scene in the church. It's a fictional movie but this scene has got to be documentary. The people are singing and clapping and dancing and they really look like they're getting shitfaced drunk off of praying. The world's greatest atheist, if he watched this scene, would probaly go, "Huh. I guess I see why they go to church so much." I don't want to sound like some horrible comedian, but we white people don't know how to have church like this. If people were feeling the music like this in white churches, I think alot more people would go.
It turns out though my man Ivanhoe Martin is not so happy with the christian type religion. He is thinking about returning it as defective. He is starting to lean toward more of a rasta type philosophy, where Heaven is on earth and the Man is Babylon and etc. He doesn't see the point of going around begging and getting oppressed by pigs and getting pushed around while waiting for some big reward only after death. That seems like a scam to him.
The way we know this is when he goes into the studio for his big shot at making a hit reggae record. Like so many young rappers or what have yous today he decides the one way he's gonna get out of poverty is through music. He gets to record with a famous music producer, and he does the title song. (The Harder They Come is the title.)
"Well they tell me of a pie up in the sky / Waiting for me when I die / But between the day you're born and when you die / They never seem to hear even your cry."
Later he sings "But I'd rather be a free man in my grave / Than living as a puppet or a slave"
This scene is amazing on about 27 or 32 different levels, but mainly these two here:
The lyrics. Here's this guy we don't know much about, and all the sudden in this one song he's telling off his religion, his religious girlfriend and the Man. He acts like his girlfriend should be proud of him even though he's singing about how wrong her whole philosophy of life is. The song is also one of them self-fulfilling type prophecies for the rest of the movie. He comes hard and he falls hard, just like he told us.
The performance. I knew Jimmy Cliff was a reggae singer but that's all I knew. Once he started belting this fucker out I instantly GOT it. He's more like a soul singer, reminded me almost of a Jamaican Sam Cooke. And he's this skinny young guy in a long sleeved t-shirt with a star on it, sweat beading up on his forehead, seems like he's gonna break his lungs singing like that. You know how they made this scene? They filmed him recording the song for the first time. And then it became a classic song. And there it is, in the movie, the actual recording process, captured forever. It's one of those scenes you watch movies for, in my opinion.
As soon as he finishes, the producer offers him twenty bucks for the song. Remember, we're talking about a guy who can't even get ten cents, but he knows it's a great song so he turns it down. And goes out to sell it as an independent producer. And fails. Like anywhere else, the whole Jamaican music industry is a stacked deck, and nobody's about to play Ivanhoe's song. He comes back with his tail between his legs, takes the twenty bucks and his record gets played, but only a little bit, because he's a troublemaker. The producer says he wants to make his money back but he doesn't want it to be a hit.
Okay, so maybe he's a genius and everybody loves his song, but all he's got is twenty god damn bucks and he uses it to cop his girl a mini-skirt. The music thing's not working out so he gets into the marijuana business, and that's what the movie's really about. Just like in music, he ends up pushing too hard against the authority figures in the drug trade, has to kill some cops and becomes a fugitive. So he's finally a star, and his song becomes a hit. That's what coming and falling hard means in this case. Among other things.
I'm sure the movie is popular first because of the music, second because of the timeless, universal appeal of a poor man getting fed up, saying fuck all y'all going on a rampage. But for me it's all about those two amazing musical scenes, the church and the recording studio. Also I liked the part where he stabbed the guy in the face with a bottle.