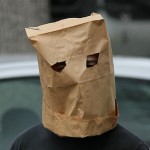 As you've probaly figured out by now, I love THE TEXAS CHAIN SAW MASSACRE. Hell, I'd go so far as to call it the DIE HARD of horror. The Mohammed Ali of horror. The Bruce Lee of horror. I also love part 2, not as fond of part three, hated part 4, fucking DESPISED the remake.
This week they got the prequel to the remake coming out. I'm sure I'll probaly hate it, but who knows. In some ways it doesn't sound as bad as the remake, and since it's not a remake you can hold it to the lower standards of a sequel. And lucky for it, there have been two not so hot sequels already to lower the bar. So I came up with a plan. First, I devised a method by which I will see the prequel without Michael Bay getting any of my money. Then I rented parts 3 and 4 so I can have them fresh on my mind while watching the prequel. That way I will have the maximum possible open-mindedness when I see the new one and might be able to appreciate it. The only problem is I watched Part 3 here and it's not as bad as I remembered. (read the rest of this shit…)
VERN has been reviewing movies since 1999 and is the author of the books SEAGALOGY: A STUDY OF THE ASS-KICKING FILMS OF STEVEN SEAGAL, YIPPEE KI-YAY MOVIEGOER!: WRITINGS ON BRUCE WILLIS, BADASS CINEMA AND OTHER IMPORTANT TOPICS and NIKETOWN: A NOVEL. His horror-action novel WORM ON A HOOK will arrive later this year.