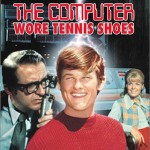 Here's a John Carpenter movie I somehow never reviewed before. Kurt Russell plays Jack Burton, a loudmouthed truck driver who stops in Chinatown to gamble with an old buddy, and ends up stuck in the middle of a gang war, an ancient prophecy, magic powers, monsters, etc.
The opening scene of the movie is classic. It fades in on Egg Shen, the driver of a tour bus in Chinatown, being interviewed by a lawyer about "what happened." We know that something big and crazy happened, that a whole block erupted into "green flames," and that people want to know where "Jack Burton and his truck" are. Shen admits that he believes in Chinese black magic and when the lawyer asks why he should believe in it Shen holds up his hands and shoots bolts of green lightning between them. "See?" he says. "That was nothing. But that's how it always begins. Very small." Then it cuts to a shot of a truck as the opening credits begin, and you realize "okay, a truck. This must be that Jack Burton they were so concerned about." Classic! (read the rest of this shit…)
VERN has been reviewing movies since 1999 and is the author of the books SEAGALOGY: A STUDY OF THE ASS-KICKING FILMS OF STEVEN SEAGAL, YIPPEE KI-YAY MOVIEGOER!: WRITINGS ON BRUCE WILLIS, BADASS CINEMA AND OTHER IMPORTANT TOPICS and NIKETOWN: A NOVEL. His horror-action novel WORM ON A HOOK will arrive later this year.