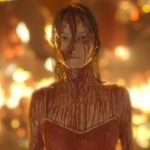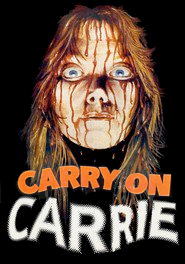 Some years back I got an inkling to watch the 2002 TV version of CARRIE directed by David Carson (STAR TREK: GENERATIONS). I was thinking that of course it was gonna pale in comparison to DePalma's version, but I liked Angela Bettis, who plays Carrie, in that movie MAY, and it might be cool to see another take on a classic story.
Then I put it on and the cheesy early 2000s TV aesthetic and laughable portrayal of high school turned me off so thoroughly I don't think I even made it 10 minutes. Even Bettis seemed silly. I read that she was 27 at the time (2 years older than even Spacek was) but my math says 29. And we have to accept that she's having her first period. If we even get to that scene, that is, which I didn't the first time.
But now that I've read the book it's interesting to watch different versions and compare and contrast the choices in adaptation, so I made it through and got what I wanted the first time. I even appreciated some aspects. (read the rest of this shit…)
VERN has been reviewing movies since 1999 and is the author of the books SEAGALOGY: A STUDY OF THE ASS-KICKING FILMS OF STEVEN SEAGAL, YIPPEE KI-YAY MOVIEGOER!: WRITINGS ON BRUCE WILLIS, BADASS CINEMA AND OTHER IMPORTANT TOPICS and NIKETOWN: A NOVEL. His horror-action novel WORM ON A HOOK will arrive later this year.