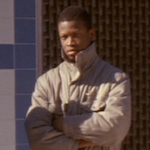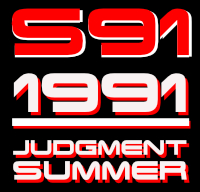 STRAIGHT OUT OF BROOKLYN was a little $450,000 movie that The Samuel Goldwyn Company released on 5 screens over Memorial Day weekend, 1991. Some time after that it expanded up to 75 screens, and it made $2.7 million dollars on that small budget. Roger Ebert reviewed it on June 28th (he liked it).
You will not not notice how low that budget is. At its slickest, STRAIGHT OUT OF BROOKLYN seems like an early '80s TV movie, as the saccharine orchestral score by Harold Wheeler (arranger and producer, Star Wars and Other Galactic Funk by Meco) plays over dark, grainy establishing shots of New York City buildings.
At its cheesiest it looks like a filmed community college play, with straight-on shots of family drama at a dinner table or a man looking in a mirror giving a long monologue to a white man he argued with at the gas station earlier.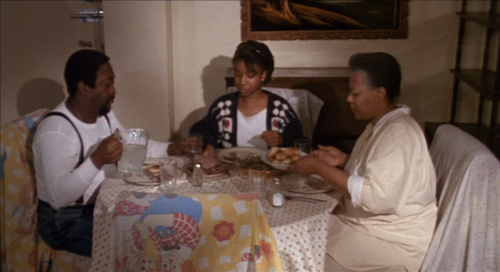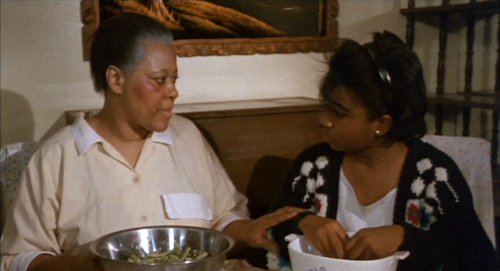 At its best, though, it's a time capsule of the Red Hook housing projects, where the director grew up, and of an exciting young actor giving a great first performance, even if he's saying pretty on-the-nose stuff about The American Dream and shit as he points accusingly to the Manhattan skyline.