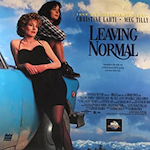 "I didn't choose any of this, you know? This chose me."


Friday, May 1st, 1992 was day 3 of the L.A. riots. The day Rodney King said "Can we all get along?" President George H.W. Bush invoked the Insurrection Act, so California Army National Guard and federal troops were activated under the newly formed Joint Task Force Los Angeles. In L.A. and San Francisco, NBA and MLB games were moved or postponed. Van Halen, Metallica, Guns N' Roses and the WWF all cancelled events. Tension and shock spread across the country.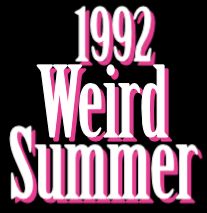 But also some people went to see movies. Mostly BASIC INSTINCT, which was still #1 in its seventh week. And a very small number of people must've went to see LEAVING NORMAL, a perfectly sweet little comedy-drama about white women. Maybe it wasn't the best time for it. It was not a big enough release to make it onto the box office charts, and I honestly don't remember ever hearing of it before researching this series. But if I'm gonna do Weird Summer I better cover a movie about leaving normal.
Actually it's about a young woman named Marianne (Meg Tilly, PSYCHO II) and an older bar waitress named Darly (Christine Lahti, LADIES AND GENTLEMEN, THE FABULOUS STAINS) deciding to leave a small, boring town called Normal. But I think we all get the implication. (read the rest of this shit…)