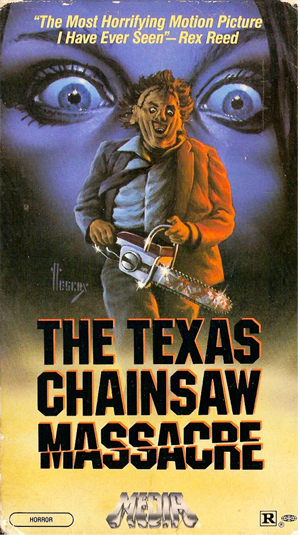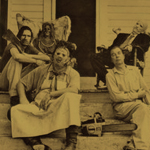 Happy Halloween, everybody! As is sometimes my tradition, I have managed to do a write-up of one of my all time favorite movies that I haven't done an official piece on. In 2016 I finally got the balls to do THE THING, and in 2017 I did INFERNO. I guess when I did DAWN OF THE DEAD it was a month after Halloween, but that's the type of review I'm going for here.

One Halloween I just compared the Fresh Prince unofficial Freddy Krueger song to the official Fat Boys one. You can only do that once though I think.

These reviews of the classics are intimidating because there's such a risk of saying the same shit that's already been said, but I'm tired of linking to my Ain't It Cool News review of a DVD release every time I mention it, which is inconvenient when I seem to compare half the movies I watch to THE TEXAS CHAIN SAW MASSACRE. I remember I even compared the Kathryn Bigelow racism drama DETROIT to it. Incidentally, even though I've been thinking about HALLOWEEN movies all month the world is feeling more TEXAS CHAIN SAW to me these days.

In other words, be warned: this is one of the ones where I relate the movie to the politics of today, so if you hate that, please don't read, and go have a happy Halloween. If not, please do read, then have a happy Halloween.
* * *
THE TEXAS CHAIN SAW MASSACRE. One of the greatest horror movies since they started makin' 'em. Not sure if I've mentioned that before, but it's true.
It's a movie that has grown on me and with me. When I first saw it I was probly 13 and I thought it was dumb. Just some crappy footage of a dude chasing people around in the dark. I was a Freddy guy. Saw it again in my twenties and it became pretty much my favorite movie. Back then it was VHS (not sure if it was even letterboxed) and I really believed that the raw quality of the footage was part of its magic. That it felt like a documentary, one made by crazy people.
After believing that for years I got that remastered edition that Dark Sky Films released, the one in the steel case (which I took these screengrabs from). It looked so much cleaner I wasn't sure if I should accept it at first. Now I watch the way-more-pristine-than-that Blu-Ray and I love the movie even more as the controlled, artful craftsmanship it had always secretly been. For the moment, forget "drive-in" or "grindhouse" and think "great American film of the '70s," even if it's all of those things. (read the rest of this shit…)