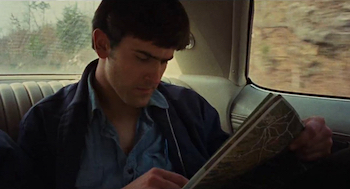 On Monday I'm leaving on a trip, so I won't have any new posts for about the next two weeks. I'm sure I'll be posting on Twitter occasionally about my adventures, but hopefully I'll be able to unplug a little, recharge, relax, reboot, rebuff, re-animator, etc.
When I get back it will be September, and yet I will continue and complete the Weird Summer series and try to catch up on whatever I missed while I was gone. Everybody be good, have fun, etc. Parties are okay, but don't bother the neighbors. I'll see you all soon!
This entry was posted on Friday, August 12th, 2022 at 6:10 pm and is filed under
Blog Post (short for weblog)
. You can follow any responses to this entry through the
RSS 2.0
feed. You can skip to the end and leave a response. Pinging is currently not allowed.