Hello friends. For those of you who support me on Patreon (or want to start) I've posted a new bonus piece over there. This is another one from the aborted 2008 book project that would've had a section on the literary roots of action cinema. It compares Brian Garfield's books Death Wish and Death Sentence with Michael Winner's DEATH WISH and DEATH WISH II and James Wan's DEATH SENTENCE. If you're interested in that sort of thing.
If not, Patreon is also where you'll find exclusive reviews of the entire TWILIGHT saga, tie-ins to the HIGHLANDERLAND review series, pieces on FIRST BLOOD and Rambo: The Force of Freedom, and more. (A couple more. I post the vast majority of my stuff here at outlawvern.com for free. I never said I was a businessman.)
Either way, I'll have another Summer of 1985 review here on Monday. Have a good weekend (if there even is such a thing anymore)!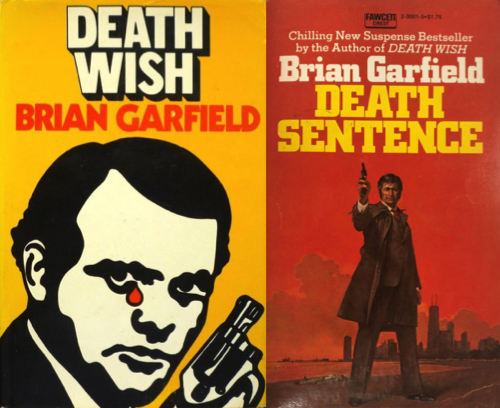 This entry was posted on Friday, August 7th, 2020 at 10:31 am and is filed under
Blog Post (short for weblog)
. You can follow any responses to this entry through the
RSS 2.0
feed. You can skip to the end and leave a response. Pinging is currently not allowed.