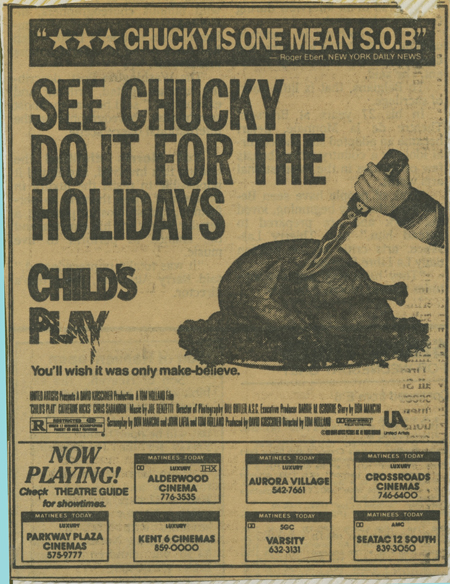 I'm taking the holiday off but I wanted to say happy Thanksgiving and/or Thursday to everyone. I hope you know I am thankful for every single person who reads, comments, patreons, links, retweets, emails to say "what's up," sends generally positive vibes, etc. I love doing this and it means so much to me that anyone takes the time to be here. We'll get through these dark times together and come out stronger, smarter and somehow better looking? Weird, but it will happen.
I am also extra thankful to Chris for setting up outlawvern.com and maintaining it all these years, and don't worry, he's working on that recent comments problem! Something changed in the WordPress comments and he has to track it down. I like when you guys start new conversations on the old reviews, so hopefully we'll get that working again soon.
Thanks again! Sweet potatoes 4 life.
This entry was posted on Thursday, November 23rd, 2017 at 12:51 am and is filed under
Blog Post (short for weblog)
. You can follow any responses to this entry through the
RSS 2.0
feed. You can skip to the end and leave a response. Pinging is currently not allowed.