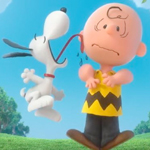 THE PEANUTS MOVIE is a 95% respectful and pure tribute to the American institution that is the comic strip Peanuts by Charles Schulz and its animated adaptations by director Bill Melendez (especially 1965's A Charlie Brown Christmas and 1966's It's the Great Pumpkin, Charlie Brown). With surprisingly little compromise or update it brings all the characters back to the screen in recognizable form. It doesn't add new characters or celebrity voices or make them talk like smartass sitcom shitheads, or try to make some kind of meta commentary about what Peanuts represents, or give some origin story about how Charlie Brown got his dog or the first time he tried to kick a football, or some joke pointing out that it's weird that he seems to only have one hair on the front of his head and two on the back… basically, it doesn't do any of the one hundred dumbass things that you can guarantee almost any asshole who would make this movie would think was a good idea. Luckily, those assholes were busy trying to ruin The Muppets or something when this was made.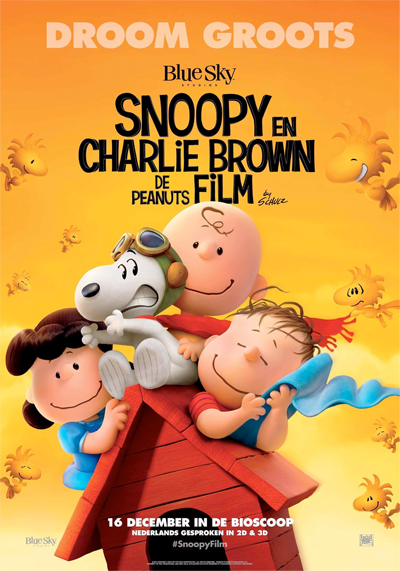 The story is a little light for feature length, but in my opinion this has always been the case with Charlie Brown. The strips stretch out into vignettes that can beautifully fill 22 minutes or whatever. I think some of the movies were good, from what I remember, but none are as beloved as those first two holiday specials. Those are the pure uncut shit right there. Short and sweet.
This one is written by Schulz's son and grandson and one other guy who wrote and directed some live action shorts and that's it. The story is kind of a greatest hits mostly based around Charlie's crush on the unnamed "little red head girl." He's spectacularly awkward but, instead of the usual comedic doing-horrible-things-that-later-he'll-have-to-confess-to, keeps doing the right thing (like telling everyone the truth when he's mistakenly given credit for something).
Along the way of course you have the kite-eating-tree, Lucy's psychiatry booth, playing baseball and all that stuff, plus lots of specific little tributes, like re-creating the same goofy dance moves from the Christmas special. All of the characters are there, though everybody but Charlie is kind of off to the side, with Linus just being the supportive friend, not getting his own story. Also, like in the specials, there are tangents about Snoopy's fantasies of being a fighter pilot in WWI. No, they don't work in a joke where he's walking in slow motion in front of a sunset holding his helmet. They don't play "Highway to the Danger Zone" or something like you're supposed to do. They didn't make a modern cartoon. They just made a Peanuts movie.
Though I think the story isn't entirely engaging the whole time I was pretty much blown away by the animation, especially coming from Blue Sky, the studio that mostly does those mediocre ICE AGE movies. On a technical level this is an A+. They have ingeniously translated the squiggly ink drawings into three dimensional computer animation by staying very true to the look, the expressions, the poses and the angles of the characters even while giving them realistic hair and clothing textures and other details. They could've made them look weird like TINTIN or horrifying like GARFIELD if they gave them human-like eyes. Instead they keep the dots. They use line animation for the eyes and mouths, as well as motion lines (and they find other excuses for 2D animation, for example in thought balloons). And they always show the characters from the angles that Schulz drew them at.
Check this out: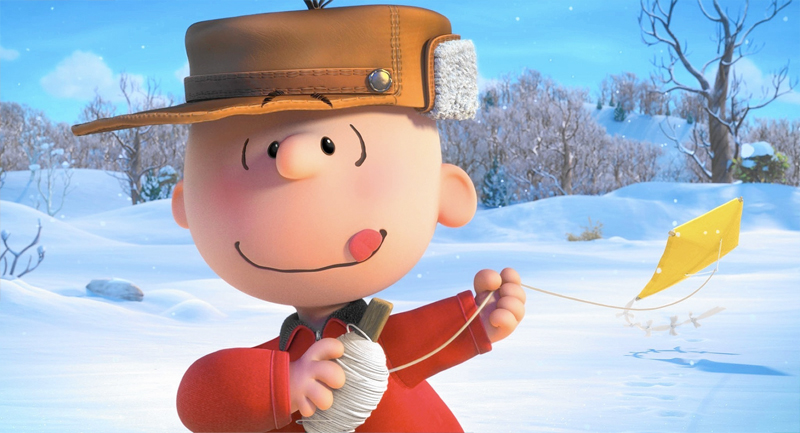 See, it's like his head is sculpted out of plastic, but his facial features are drawn on. Then it looks like a real coat, real string, a real hat. Note that the hat is on sideways, but you know it doesn't literally mean he's wearing it like Flavor Flav. It's just that that's how Schulz would draw it when his head was at that angle, so that's how they do it. And it totally works.
Basically, this is computer animation imitating stop motion imitating Melendez's cell animation imitating Schulz's comic strips. And in 3D it looks like a Viewmaster. (If you don't like 3D it's probly not essential but if you do I definitely recommend that route.)
The same director and studio did HORTON HEARS A WHO!, which did a similarly impressive translation of iconic drawings to detailed three dimensional characters, in that case the drawings of Dr. Seuss. Unfortunately it took Seuss's very simple story, which made up a few minutes of the movie, and buried it in a completely un-Seuss-like modern comedy thing with the shy elephant doing wacky poses and imitations and shit. This one is way more in the spirit of the original characters and stories.
In my opinion there's one aspect of THE PEANUTS MOVIE that's really holding it back, and that's the music. Don't worry, the famous Vince Guaraldi jazz songs do show up. Obviously you got "Linus and Lucy" a few times, and there's some "Skating" and they have some Christmas scenes so they're caroling "Christmas Time Is Here" for a bit. But the majority of the movie does not use that type of sound. Instead they have a generic orchestral score by Christopher Beck (THE SKULLS II-III, GARFIELD 1-2, THE PINK PANTHER 1-2). It's not that it's so bad, but it's completely undistinguished, and it fucks with the unique Melendez vibe that every other department is working so hard to capture. There's obviously alot of sentiment in Peanuts, but when Charlie Brown is talking about feeling like a loser, or when something is finally going right for him, and there's an orchestra reminding us how we're supposed to feel about it, it feels a little less like that beautiful pumpkin patch sincerity that Schulz created and more like Oh, this is the emotional part. I see what they're doing here.
I don't think it will bother most people, or they won't be able to put their finger on it, but I think it was a big mistake to use a score like that. I know you can't have Vince Guaraldi, but you could certainly hire a solid jazz trio to do a take on that style. In fact you'd sell more soundtrack albums guaranteed. Somebody on this movie even has their foot in the jazz world because they got Trombone Shorty to do the "voices" of the adults. They coulda done this up right.
And I'm afraid there is one other thing I need to address about the music. When we saw that trailer set to "Teenage Wasteland," we all wondered the same thing: oh shit, are they seriously gonna put rock or pop music on a Peanuts movie? For most of the movie they did not. But a couple times they did. Mostly in a dance scene, and on the end credits. It could've been way worse. But still.
I don't want to be too negative, because the quality of this movie is pretty miraculous. We as a human civilization have been dreading for decades that some Hollywood sicko was gonna eventually get their mitts on Peanuts and make us all angry. I think at one point Chris Columbus was gonna do it in live action. Imagine that shit. We avoided it.
But for all the passion and care and sensitivity and hard work that went into creating a faithful tribute to the works of Schulz and Melendez, there is at least one slimy no good motherfucker somewhere in the chain of people making this movie that needs to be singled out and shamed. I don't know who it is, I don't know how it happened, but there has to be someone there who is responsible. They had the Schulzes doing the screenplay and Paul Feig as a very protective producer, and he went to the executives and showed them how they were going to meticulously, gorgeously translate the style of the drawings and Melendez's movements into tasteful three dimensional computer animation, they were going to use real kid voices, and archive recordings of Melendez doing the weird sounds that Snoopy and Woodstock make, and they were going to avoid modern pop culture references or technologies or slang or trendy styles of comedy, or some kind of plot where they have to save the world, and they were gonna use some of that Vince Guaraldi Trio music that everybody loves…
And that's when somebody, some horrible bastard, said "Yeah yeah, I like all that, and I'm gonna let you do all that, but let me tell you what I'm gonna do. I'm gonna bring in Jamie Sanderson, Breyan Isaac, Miles Beard, Vincent Venditto, Teemi Brunila, Thomas Troelsen, Jimmy Marinos, Mike Skill, Wally Palamarchuck and Frederick Hibbert to write the song 'That's What I Like' by Flo Rida featuring Fitz. And what's that gal that does 'All About That Bass.' Get her in here. I can't sell this without some Flo Rida and some the-lady-that-did-'All About That Bass.'"
Because nothing's sacred. That is how these people think. That is what we are dealing with here. They always get their way. And they are living among us, free, ready to strike at any moment.
Sure, there are worse crimes. There is murder. There is arson. Actually, no… this is a type of arson. But this anonymous decision maker at Fox or wherever, they are so god damn clueless that they will never know what they did was wrong. They will die having no idea. They think they did the right thing, it would never occur to them not to do that shit. These are the people that control our culture. They probly don't know enough about what they're doing to cite the precedent of Flash Beagle:
…which at least is campy and representative of a specific era, and goes all in. This is different, this is an obviously-trying-to-be-timeless movie with some horrible overproduced computery pop music vomit just popping up out of the blue a couple times, simply because somebody had to stop the movie from being pure. They did it for the benefit of no one. There is not some parent or teen babysitter watching this going "Oh, thank God, there's an awesome song during this dance part, I love Flo Rida." There is not somebody who went to see it because of one of those songs. There is not somebody who bought the soundtrack album of orchestra and jazz and thinks it makes alot of sense when those two songs pop up. They have no value. Only cultural pollution.
And don't lay some kind of Be Realistic, That's Capitalism For You, Charlie Brown trip on me. You're right, if THE FORCE AWAKENS has a song called "Before I Wake" by 2 Chainz featuring Adam Levine on the end credits, the world will not end. But still, fuck you. We as a society can demand some sort of basic level of taste and decency from all humans. There is a social contract.
So shame on you, whoever you are who made that happen. Disgrace. I curse you to wake up one morning knowing what you did and having to listen to those two songs on repeat for two months straight or until you release a public statement of apology. The rest of us are trying to enjoy this world, and you're out there trying to pull this shit. Good grief.
THE PEANUTS MOVIE is okay though otherwise. I enjoyed it.
This entry was posted on Monday, November 9th, 2015 at 12:11 pm and is filed under
Cartoons and Shit
,
Comic strips/Super heroes
,
Reviews
. You can follow any responses to this entry through the
RSS 2.0
feed. You can skip to the end and leave a response. Pinging is currently not allowed.