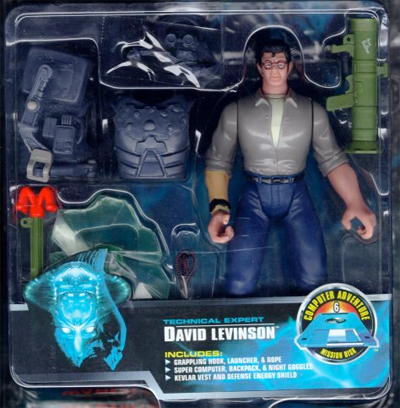 Everyone please send some extra special good vibes in the direction of our friend Clubside Chris, the Technical Expert (see photo) of outlawvern.com. I've learned from social media that he's in the hospital. It sounds like he's gonna be okay, but he's going through a huge ordeal and hopefully it won't embarrass him if I take this opportunity to show some appreciation for all that he's done for me.
If you don't know the story, Clubside Chris is the guy who years ago decided to register outlawvern.com and give it to me because he couldn't stand to see my important academic works sitting on a shitty Geocities sight. I actually turned him down because I had some notion about creating profound works that only the truly enlightened would be able to read because they would overlook that it looked like crap and was on a free sight that normal humans abandoned like 10 years earlier. A couple years after his kind offer my crappy sight went kaput and I contacted him (convinced he was offended that I turned him down before) and he was generous enough to help me out.
At my weirdo request he went through alot of trouble to create a WordPress template that would mimic the crappy look of my Geocities sight. And when I got sick of that (and after it possibly gave one poor guy a seizure) he made this nicer looking one we use today. He also made a forum after you guys kept requesting it. So Paul and alot of spambots owe him gratitude for that.
Chris is also the guy who convinced me to start posting my links on Twitter and Facebook. I thought the whole idea of Twitter was ridiculous, but he convinced me to give it a fair shot, and… whoops. Sometimes when I'm procrastinating from writing I wish I wasn't so addicted to it, but it has really helped me to bring in more readers and stay in touch with people and stuff.
Chris continues to keep the sight operating and answer my ignorant questions when I have them. The most insane part of all is that he's done it all for free, in fact at a loss. It's incredible how much he's done for me and for everyone who likes to read my reviews and for the community here. I also sometimes get the impression my politics can be offensive to him, and yet he's never ditched me over it. He is a good guy. Thank you Chris.
This entry was posted on Wednesday, March 11th, 2015 at 11:18 pm and is filed under
Blog Post (short for weblog)
. You can follow any responses to this entry through the
RSS 2.0
feed. You can skip to the end and leave a response. Pinging is currently not allowed.