Okay, I'm skeptical about this one, but it would be irresponsible of me not to make sure everybody has heard this report that three great screen martial artists from the RAID saga are allegedly crossing over to the STAR WARS one. This has been picked up by Deadline and other industry type blogs (specifically the movie industry), but the report comes from Twitch, who source it simply by saying that "Twitch has learned" Iko Uwais (Rama), Yayan Ruhian (Mad Dog/Sad Dog) and Cecep Arif Rahman ("The Assassin" in part 2) will be in THE FORCE AWAKENS.
I guess only time will tell whether or not Twitch learned accurately. In my opinion these three star warriors are for sure playing Luke Skywalker's triplet sons Huey, Louie and Mad Dog Skywalker. I have learned (in a dream) that part 7 is pretty much non-stop brutal martial arts and death defying stunts with an occasional C3PO "Oh dear!" for punctuation.
Seriously though, guys, if this somehow turns out to be true then it looks like Lucasfilm has decided to go after the coveted Vern vote. Next week they'll announce that part 3 will be directed by Isaac Florentine and go straight to video.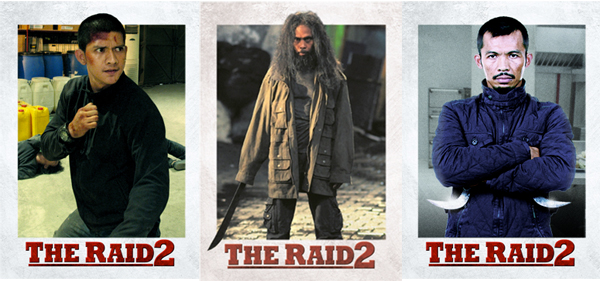 This entry was posted on Monday, January 5th, 2015 at 8:22 pm and is filed under
Blog Post (short for weblog)
. You can follow any responses to this entry through the
RSS 2.0
feed. You can skip to the end and leave a response. Pinging is currently not allowed.