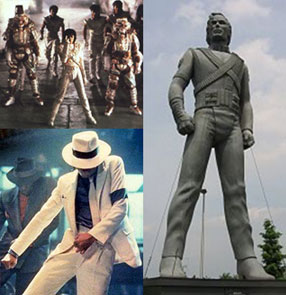 If you didn't hear yet, they are reporting that Michael Jackson died. Michael was a true genius and you guys know how much I always dreamed and speculated about the great things he could still do. Well it looks like I'll miss out on that. I'm devastated about this news so forgive me if I don't get those reviews I promised up for a bit, I can't really think about that shit right now.
thanks everybody
This entry was posted on Thursday, June 25th, 2009 at 5:14 pm and is filed under
Blog Post (short for weblog)
. You can follow any responses to this entry through the
RSS 2.0
feed. You can skip to the end and leave a response. Pinging is currently not allowed.