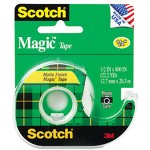 I have to admit, the digital video is starting to look more promising. For a while there I was about to declare it my arch-enemy. It never looked like a real movie. It always looked like crap. But it was winning over directors like Spike Lee, lowering their standards. Either it looked muddy and ugly (like Bamboozled) or like a TV special (like Original Kings of Comedy). Even in the best cases it just looked like cheap film stock (Chuck and Buck) and in the only case where it looked really great (Julien Donkey Boy) it was because they transferred it to film and then back to video and then back to film, or some crazy shit like that that nobody else is gonna bother to try.
I'm still skeptical but I must admit that the technology is improving, making it more acceptable. They're even using digital video for important works like the next Soderbergh film and the third installment in the Mariachi trilogy. I saw an ad for Star Wars Part 2 and although it looked more artifial than part 1, I would never have guessed it was all shot on some super high tech rich guy camcorder.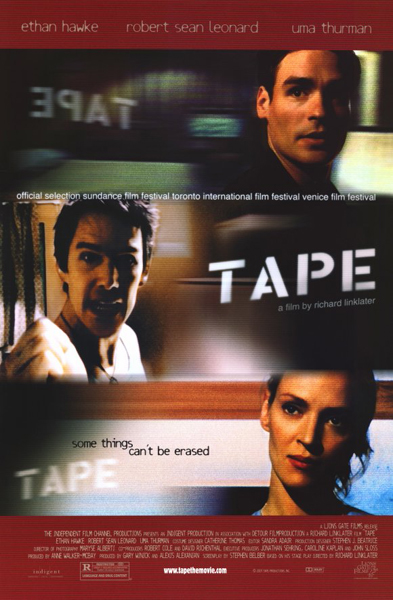 Tape is a low-profile Richard Linklater movie coming soon to video. It was shot on digital video and it pretty much has the Chuck and Buck look, like it was shot on cheap film stock. So what is important here is not necessarily the look but that much ballyhooed democratization of digital video. You know, how it makes moviemaking more affordable, making it easier for a new guy to break into the industry, or for established filmatists to try risky or non-commercial projects.
I guess the way I look at it, digital video is just like the internet. This web sight pretty much sums up the whole issue of democratizing technology. On the one hand it's pretty cool that a dude like me could have a world wide forum for expression like this. On the other hand, it's pretty sad that a dude like me could have a world wide forum for expression like this. And imagine how much more of this type of crap there is to wade through!
Digital video is the same way. I'm glad Richard Linklater could just do a real quick, minimalistic shoot, adapting a three character, one location play into the most intimate possible movie. All three of the actors (the dude from Gattaca, the dude from Last Days of Disco, and the chick from Pulp Fiction) are pretty good. The story is very theatrical, but compelling, challenging your perceptions and assumptions, pulling some twists, building to an interesting climax without answering questions too neatly. I liked it. I was glad I watched it. I was glad he made it.
I'm glad other people are trying this type of shit too. Soderbergh's got people like David Duchovny and Julia Roberts doing a movie on dv that's mostly improv, with them doing their own makeup and clothes, not having trailers, getting paid less. It's a worthwhile experiment. Most of the Dogma movies turn out interesting. Why not do one with movie stars, and see if it makes them cry like babies? I want to do a Dogma Jean-Claude Van Damme vehicle. For the most part I like this movement.
But this could lead to big trouble. Linklater musta made this one fast – all he needed was three actors, one hotel room and a pre-existing play. He probaly borrowed the camera, the lights, the editing equipment. There are a few simple props and I guess he probaly had to order a pizza or two during filming. But that's about it. No wonder he was able to have another movie come out at around the same time as Waking Life.
This is simple, this is cheap, this is accessible. And that means it is prone to abuse. Imagine what happens when this technology falls into the wrong hands. Imagine the depths of self indulgence and audience discomfort that science can now carry us to.
I am speaking, of course, of Kerwin Smith and/or his wife. What could be worse than having a new Chasing Amy every month? I'll tell you. Smith's wife is working on a documentary on the making of Silent Bob and Jay Attacks which they're hoping will be ready for the Clerks 10th anniversary dvd, already being planned. Smith says the documentary will be four or five hours long!
It can't be long before we see re-enactments of Kerwin Smith's childhood, released theatrically in monthly 8-hour installments.
Good job on Tape, Linklater. But don't let silent bob find out.
thanks rich