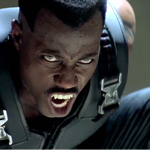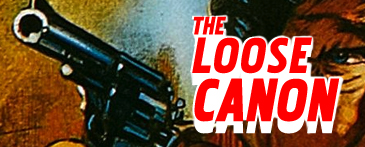 Before there was such a thing as Marvel Comics movies, there was BLADE.
Technically it wasn't the first Marvel movie. It was the fourth. But nobody would've expected Marvel Comics to take over the movie business the way they have now. There had been the infamous flop HOWARD THE DUCK in 1986, and a few low rent b-action movies: THE PUNISHER starring Dolph Lundgren in 1989, then Albert Pyun's DTV movie of CAPTAIN AMERICA in 1990. A Roger Corman production of FANTASTIC FOUR had been made in 1994 merely to extend the movie rights to the characters; it was never released, and the negatives have since been destroyed. I still kinda like THE PUNISHER, but until BLADE came along in 1998 none of these really connected with audiences, and there was no reason to think they would. James Cameron and Golan & Globus had an equal amount of success in trying to make a Spider-man movie, and Marvel had gone bankrupt.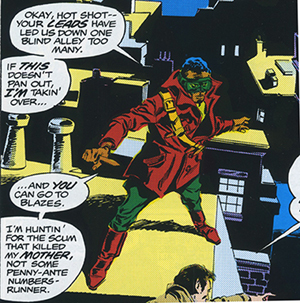 Let's be honest, most of us never heard of a Blade before the movie. He came from the '70s series Tomb of Dracula, part of a team of Dracula-hunters made up of descendants of Mina Harker, Abraham Van Helsing and Dracula himself. He wore a red leather jacket and green pants and spoke what creator Marv Wolfman later admitted was "cliche 'Marvel Black' dialogue." But screenwriter David S. Goyer was a fan of the character when New Line Cinema, inspired by the success of FRIDAY, wanted to do a black super hero movie.
At the time it was easier to compare to other vampire movies. Anne Rice style romantic bloodsuckers had dominated the image of the subgenre since at least the movie version of INTERVIEW WITH THE VAMPIRE in 1994, and BLADE was part of a pushback that included FROM DUSK TILL DAWN two years before and John Carpenter's VAMPIRES two months after, all reminding audiences how much fun these creatures could be as vicious monsters that need to be exterminated. Each has their own version of the rules and their own leather-clad hunters with weapons made from silver, garlic, holy water or wood, but only BLADE (and Buffy the Vampire Slayer, then two seasons in) treated it as an opportunity for martial arts. (read the rest of this shit…)
VERN has a new action-horror novel out called WORM ON A HOOK! He has been reviewing movies since 1999 and is the author of the film criticism books Seagalogy: A Study of the Ass-Kicking Films of Steven Seagal and Yippee Ki-Yay Moviegoer!: Writings on Bruce Willis, Badass Cinema and Other Important Topics as well as the crime novel Niketown.