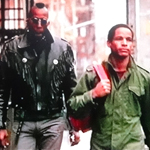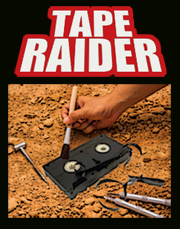 Well my friends, I've made another weird VHS discovery. You know how I am. I rent odd little movies I never heard of that seem to have never made it to DVD. And in an attempt to legitimize this activity I now have a name and logo for such reviews. I considered VH-EXCAVATOR, but I decided TAPE RAIDER worked a little better and sounded more like an exciting adventure. Picture me as The Phantom going into that museum and stealing back the artifacts for his buddies, but instead of an artifact it's a movie and I'm making sure you know about it. Whether you like it or not.

This one is called URBAN JUNGLE and was released by Xenon, so it has a trailer for THE LEGEND OF DOLEMITE at the beginning. It might be from 1989 or 1994, depending on which IMDb entry you trust (it seems to have two). I first found it under the title URBAN JUNGLE HARLEM (1994), and I looked up the director and was searching for a copy of his other movie HOMEBOYZ II: CRACK CITY (1989) until I watched a trailer for it which proved it was the same movie. Some of the weird things about that are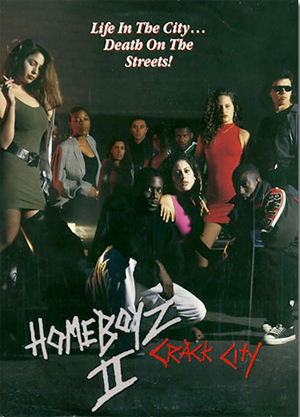 1) None of the people on the cover are in this movie or look like anybody in this movie
2) I never noticed any crack
3) I can't find any evidence of a HOMEBOYZ I.
URBAN JUNGLE is the story of David (Brian Paul Stuart, BIG MOMMA'S HOUSE), a young man living in Harlem, working as a photographer "for the revolution" and also doing some unspecified job for a crime boss named Enrico (Blas Hernandez). Maybe they do sell crack, but I never saw any. Enrico works out of a dilapidated old church and has an unfuckwithable Native American enforcer in a bolo tie (didn't catch the character's name). (read the rest of this shit…)
VERN has been reviewing movies since 1999 and is the author of the books SEAGALOGY: A STUDY OF THE ASS-KICKING FILMS OF STEVEN SEAGAL, YIPPEE KI-YAY MOVIEGOER!: WRITINGS ON BRUCE WILLIS, BADASS CINEMA AND OTHER IMPORTANT TOPICS and NIKETOWN: A NOVEL. His horror-action novel WORM ON A HOOK will arrive later this year.