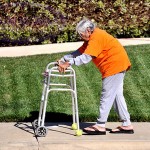 Hi, everyone. "Moriarty" here with some Rumblings From The Lab…
I'm working on my review for this one now, having seen it earlier tonight. For now, I'll leave it in the always-capable hands of Vern:
Fellas –
Well the Batman fans have their good Batman movie to get excited about, the Star Wars fans have their good Star Wars movie to complain and make rape metaphors about*, and now comes the actual, genuine most anticipated movie of the summer. In my opinion.
[*and no, this is not a license to talk about Star Wars in the talkbacks. you even THINK about mentioning Hans shooting whatsisdick the hutt or what have you, even in a relevant comparison to the works of George Romero, you're fuckin fired]
There's not much of a rumbling in the media, there doesn't even seem to be as much excitement on the internet thing here as you'd think there'd be. But some of you out there know what I'm talking about. We've been waiting for this movie a long god damn time. I mean how many false alarms can you live through over the years, the guy saying he almost has the money to make another Living Dead movie? It starts to seem like a pipe dream. How many Resident Evils and 28 Days and Haunted Mansions can go by with us saying "fer chrissakes you morons, just give George Romero some money for a living dead picture and make the world a better place for all creeds, colors and stripes." (read the rest of this shit…)
VERN has a new action-horror novel out called WORM ON A HOOK! He has been reviewing movies since 1999 and is the author of the film criticism books Seagalogy: A Study of the Ass-Kicking Films of Steven Seagal and Yippee Ki-Yay Moviegoer!: Writings on Bruce Willis, Badass Cinema and Other Important Topics as well as the crime novel Niketown.