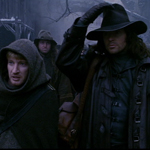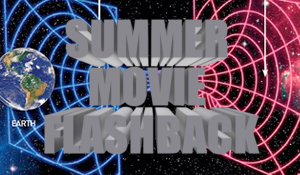 VAN HELSING is a pretty cool idea for a horror-adventure type movie. The slayer of Dracula continues his saga, a supernatural expert who goes on to encounter other classic monsters like Mr. Hyde, the Wolf Man (or some werewolves, anyway), Frankenstein's monster, and probly Blacula if they had made a part two. To make it extra fun he's not just a doctor like in the book, now he's a badass in a Solomon Kane hat, with an eccentric friar as his Q/Lucius Fox, building him preposterous weapons that fire stakes like bullets or have spinning saw blades or whatever. And this Van Helsing likes to swing around on ropes. And he gets bit by a werewolf so before he turns he has super hopping powers, like all wolves do. Wolves are known for their hopping.
Okay, admittedly some parts of the idea are not that cool. Also it turns out his name is Gabriel Van Helsing, not Abraham Van Helsing, and he actually has nothing to do with the character from the book. He did however apparently kill Dracula, but that was before Dracula was a vampire (I think), and Van Helsing (no relation) doesn't remember it. Also he might be the angel Gabriel.
WRITER/DIRECTOR STEPHEN SOMMERS: Hey guys, I've had alot of fun doing these AMAZING The Mummy movies, but you know what I've always dreamed of is to make a movie about the character Van Helsing from Dracula, only the thing is it's not about that character at all though, it's about a different guy than that! Wouldn't that be AWESOME?

UNIVERSAL PICTURES: My friend, you have yourself a god damn GREEN LIGHT!