I don't know if I mentioned this or not, but I recently wrote a little crime novel called Niketown. Check it out. In the book, the protagonist, Carter Chase, invents a recipe for hot dog which he names "The Mark Chase Dog" after his missing brother, and the ingredients are described in loving detail.
Well, Michael Taylor of Paducah, KY decided to make himself some Mark Chase Dogs and was kind enough to send me photographic documentation: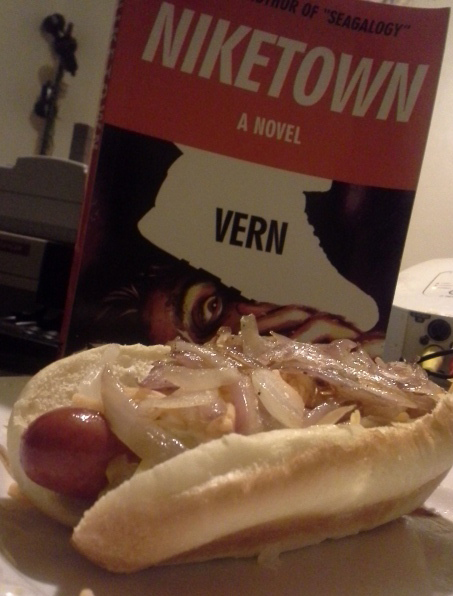 Now I feel lazy because I never got around to making Casey Ryback's salad recipe from UNDER SIEGE 2, even though I put it in Seagalogy. Michael also reports that he once read one of my greatest works, my GARFIELD review, at an open mic night. That warms my heart. Thanks Michael!