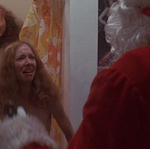 Programming note: This will most likely be my last review until some time after Christmas. My MATRIX RESURRECTIONS review is in-progress but I don't want to rush it and I'm hoping I can get in a second viewing soon. For now please enjoy this perhaps overly detailed assessment of a lesser known killer Santa movie. Happy holidays, friends!
David Hess was a singer and songwriter in the 1950s. Under the stage name David Hill he recorded a version of "All Shook Up" before Elvis did, and later wrote some lesser known Presley songs including "Come Along" (from the movie FRANKIE AND JOHNNY) and "Sand Castles" (from PARADISE, HAWAIIAN STYLE). He also penned songs for Pat Boone and Sal Mineo.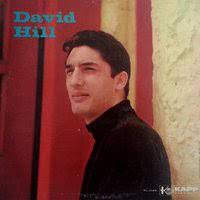 In 1972, like The King before him, Hess took his talents to the big screen, starring in a movie and recording the soundtrack for it. But this was pretty different from LOVE ME TENDER; it was Wes Craven's LAST HOUSE ON THE LEFT, and he played the despicable villain Krug. It kicked off an acting career in American and Italian exploitation, episodes of Knight Rider, The A-Team, etc., often, I'm afraid, playing criminals and rapists. He was in THE HOUSE ON THE EDGE OF THE PARK, Craven's SWAMP THING, and even Mark L. Lester's John Candy movie ARMED AND DANGEROUS (as Gunman #4). Since he was reportedly a Method actor, I'm sure he was fun to be around.
And he directed exactly one feature, the Christmas slasher movie TO ALL A GOODNIGHT, given a limited release in January of 1980 before going to video in '83. (Yes, it's surprising that a Christmas movie didn't catch on a month after Christmas.) (read the rest of this shit…)