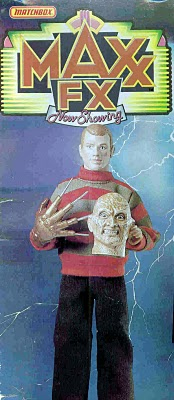 I'm the guest on the new episode of the podcast 30 Years Later, which is of course a podcast where they revisit movies from 30 years ago. They saw me tweeting about summer of '91 and invited me on, so of course I offered to do the episode on FREDDY'S DEAD: THE FINAL NIGHTMARE. It was fun to watch again and talk about it with these guys.
There were a couple things I meant to say but forgot to. One was an overarching point about themes I like in the ELM STREET series, so maybe I'll save those for an essay. But the other was this trivial observation: I never understood why they used the name of a song from the SUPER FLY soundtrack for the title and then have no version of it in the movie. Maybe Curtis told them to fuck off.
Anyway, enjoy!
This entry was posted on Tuesday, September 14th, 2021 at 6:17 pm and is filed under
Blog Post (short for weblog)
. You can follow any responses to this entry through the
RSS 2.0
feed. You can skip to the end and leave a response. Pinging is currently not allowed.