Sorry, I never get trick-or-treaters at my apartment, so I didn't get enough candy for everyone. But I do have a Halloween treat for Patreon people: an illustrated look at a 1998 Halloween episode of Walker, Texas Ranger.
Remember, for $1 a month (or more if you can afford it) you can read this as well as other exclusives like my in-depth reviews of each of the TWILIGHT movies, an episode of Rambo: The Force of Freedom, and some extra tie-ins to the HIGHLANDERLAND series. More importantly you get to feel like a hero for helping me to only work part time so I have more hours for writing the good shit (most of which will always be free right here on outlawvern.com).
Thanks everybody!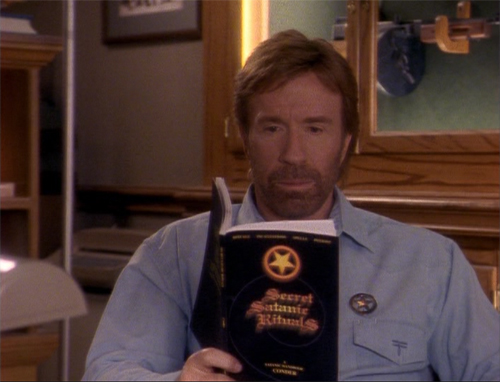 This entry was posted on Wednesday, October 30th, 2019 at 1:01 pm and is filed under
Blog Post (short for weblog)
. You can follow any responses to this entry through the
RSS 2.0
feed. You can skip to the end and leave a response. Pinging is currently not allowed.