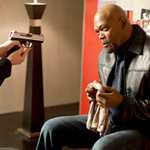 Samuel L. Jackson, these days maybe he doesn't get the greatest roles. I mean it's cool that David Hasselhoff handpicked him as his replacement when he passed on Dr. Fury or whatever in the Marvel Comics Books movies, but that's a supporting player. You don't see him carrying too many movies anymore. That's why I had some hopes for this lower budget crime picture produced by IFC and given a very limited theatrical release, probly less screens than he has lines in THE AVENGERS.

(Actually, I just looked it up, and it opened on 3 screens and made $1,744 over the weekend. I don't know if that's exact or rounded to the nearest dollar. The reason I knew it was a theatrical release was because I remember it playing at the Grand Illusion in Seattle, a little place I wrote about in my HOLY MOUNTAIN review).
Jackson's John Samaritan, called "Foley" in the movie, returns to the world after a 25 year bid for killing his best friend. I like the scenes where he goes around to his old friends and it's obvious how long ago it was to all of them. They say nice things but tell him there's no money left and they don't want him around either. He doesn't argue.
As you might guess, he wants to stay out of trouble, but somebody's gonna drag him back into it. That somebody is Ethan (Luke Kirby, HALLOWEEN: RESURRECTION), son of the dead partner, and sleazy owner of a dance club. Luke takes him around, makes him uncomfortable by exposing him to things you don't want to be around the day after you got out, then tries to bring him in on a job. See, Foley and Pops were grifters, and Ethan wants to grift too, and has a grift he needs help from a grifter to grift. (I'm using the word "grift" alot to try to acclimate you, 'cause they use it alot in this movie.)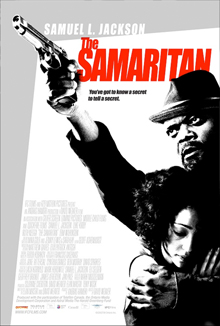 I always wanted to write a story called THE BAD SAMARITAN, but I didn't know what it would be about. In this, "The Samaritan" refers to the name of the grift they intend to do on kingpin Tom Wilkinson, but also it's gotta be a double meaning about his attempt to take care of a cute young heroin addict named Iris (Ruth Negga) who he rescues from a rapist in a bar bathroom.
Noteworthy casting detail: Gil Bellows from Ally McBeal is in this. When he's in a Stone Cold Steve Austin movie or on Seagal's True Justice he's the main villain, in this one he plays a bartender. So that's how we know Jackson isn't full-on DTV yet. (Plus it played those 3 screens, remember?)
Foley is a pretty good role for Jackson. He gets to play his age, but also they point out that he looks good for his age. It's both awkward and sweet when he has a super-young, drug addicted, suicidal girlfriend. They seem to get along well. So there's a man-in-a-relationship side to the role, but also he gets to smack some guys up, yell at some guys, etc. Negga is pretty good as Iris. Not quite sloppy enough for how troubled she's supposed to be, but not too sloppy to believe he'd like her.
The tone is pretty grim and humorless. It's well made without any of the DTV trappings it might've had. No cheeseball guitars and techno scoring or that type of shit. It's a real movie. But one I'll probly forget about as quick as I did Renny Harlin's THE CLEANER, I'm afraid. (Wasn't that what it was called? And why didn't I review it? Did I forget?)
This is a delicate spoiler to handle, but I'm gonna attempt it. There's a twist that happens in this movie that is shocking and audacious, except that it's something that also happens in a very famous movie that I'm positive Jackson is a fan of. In fact, he has a connection to the other movie that makes it even weirder that he would also do this one. I won't be specific so as not to spoil either movie. It kind of distracted me wondering why they thought this idea was still open for use, but it does set up a really horrible situation for the characters with no easy solution, and actually seemed more believable in this version than in the (overall way better) original. There's some queasy suspense about how it's gonna be resolved.
The director/co-writer is a guy named David Weaver, who's been around for a while, but this is one of his previous works: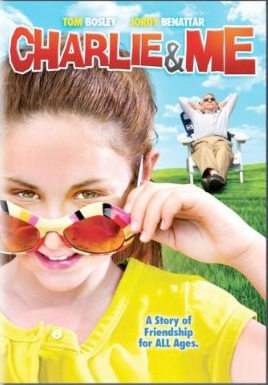 He wrote THE SAMARITAN with Elan Mastai, who also wrote this: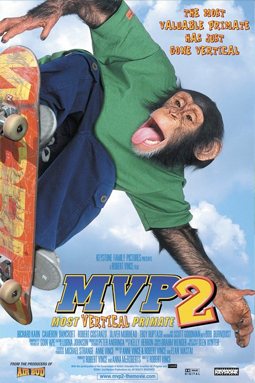 So I'm gonna go ahead and say that it's way better than it could've been.