A Preview and a Pep Talk
With WOLVERINE: X-MENS in theaters and STAR TREK: NOT THE MOTION PICTURE BUT JUST STAR TREK hitting tomorrow, the ribbon on the 2009 summer movie season has officially been cut. Doesn't matter that it's early May and greyer than your grandma's hair outside my window – I've seen with my own eyes they got Wolverines and Terminators on the Slurpee cups, and that means it's summer. Come to think of it, the summer movie season keeps getting earlier in the year, just like Christmas decorations. Anyway, since I got a blog now and I can just blog about anything I want to blog about here on my blog, I might as well get back to the standard movie nerd shit I used to do in the old days. So here's my SUMMER MOVIE PREVIEW plus a little venting at the end. By the way, blog is short for weblog, that is why you say blog, it just sounds so good to say it instead of weblog.
You guys know I love the old low budget action movies, I love horror movies, I like weird movies about Michael Jackson impersonators who talk to faces painted on eggs, but I also love big commercial studio movies. So this is a favorite time of the year for me. I'm not gonna talk about everything, just the one's I'll probaly see. Feel free to comment about which ones you're excited for.
I'm gonna see STAR TREK tomorrow night and hopefully LIMITS OF CONTROL on Saturday. STAR TREK looks like alot of fun and I got zero attachment to any previous STAR TREK (my favorite Star Trek movie is TREKKIES), so I got no baggage on that one. It's kind of hilarious to me to see commercials for this one and it actually shows several different scenes that look really exciting, and not a single shot of dudes losing their balance on the deck of the Enterprise. Notice how they made it look like STAR TREK and not seem nerdy? How the fuck did they do that? Magic.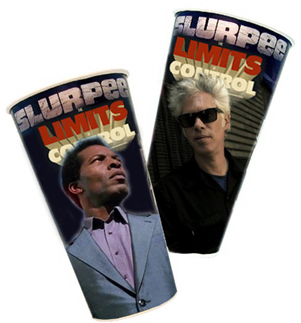 LIMITS OF CONTROL has a higher bar to jump over though. That's Jim Jarmusch's new one and since it's about a hitman (and stars Isaac De Bankole) I can't help but have visions of Ghost Dogs dancing in my head. Even worse, a reader named Mark P. tipped me off to an article where Jarmusch mentioned POINT BLANK and Richard Stark's Parker books as two of the major influences on the movie. So obviously that got me.
You know what? Fuck it. I'm calling this as the summer of LIMITS OF CONTROL. I don't know if they got pajamas and dolls and shit but this is gonna be a phenomenon, this will be the surprise hit of the year. Of the decade maybe. Most likely. Almost definitely.
May 21st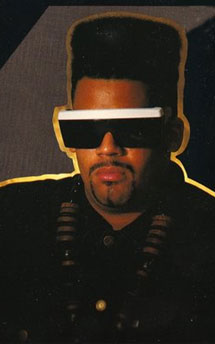 Actually, looking over the release dates kind of bummed me out because I realized the most exciting stuff is coming out this month and then it's mostly just comedies left after that. As far as the traditional Summer Popcorn Movie business I got the highest hopes for TERMINATOR SALVATION. I know, I know. It's got alot to live up to (TERMINATOR and T2 are two of the all time greats in this category) and it's fucking PG-13. But man, that latest trailer, the one with the cheesy rock song, it really gets me going. I have no idea if McG is up to the task, and he does sound like a dumbass in some of those interviews talking about what the next one would be about. On the other hand I actually really like his CHARLIE'S ANGELS movies and think he's unfairly criticized by people who don't get those movies or are prejudiced towards people with funny names. Christian Bale as John Connor is great casting, Sam Worthington looks like he might steal the movie and I just like the general atmosphere shown in the trailers, kind of a realistic look like CHILDREN OF MEN but in the midst of a huge war between man and machine. Also I think the fact that it's not another one about a robot hunting somebody in modern L.A. makes it easier to separate in my mind from Cameron's classics, it almost seems like a new series in the same world.
But I still think the trailer shoulda said "a film by" on metal and then a big machine dramatically pounds an 'M' a 'c' and a 'G' into the metal. That's what I would do if I was McG. Also I got a question, if PG-13 TERMINATOR gets a Slurpee why didn't PG-13 DIE HARD? It's not fair. Let's have some balance here, Slurpee committee.
May 29th
I guess I might see THE BROTHERS BLOOM. I did think BRICK was well directed and figured I would keep an eye on this director even though I couldn't get past the whole teen noir gimmick in that one. This looks a little too cute and Wes Andersony, but we'll see. The must see this week is DRAG ME TO HELL. It's exciting that Sam Raimi is going back to horror, but it wasn't until seeing the trailer that it really hit me – this is a fuckin Sam Raimi movie! Remember when it was EVIL DEAD and DARKMAN and even THE QUICK AND THE DEAD… and that was a Sam Raimi movie? A SIMPLE PLAN, as great as it was, seemed to mark the end of that era. And there was THE GIFT. I enjoyed the SPIDER-MAN movies but working with those budgets and the corporation's prized intellectual property he's not really the same guy, he doesn't have as much energy, invention and visual experimentation. When I saw the DRAG ME TO HELL trailer it was like Bobby Ewing coming out of the shower on DALLAS after he'd been dead for a season. Holy shit – he's back! I never thought I'd see him again.
June 5th
Don't know if they'll be all that great but I'll have to see LAND OF THE LOST and THE HANGOVER. The first one is from the dude who directed CASPER, but who knows? Danny McBride is in it and to me he's the funniest dude in movies right now. I understand THE FOOT FIST WAY isn't for everybody, but it cracks me up and his HBO show EAST BOUND AND DOWN is even better. THE HANGOVER I don't know much about but the trailer made me laugh. Features Mike Tyson.
June 9th
Just another comedy, but THE YEAR ONE looks funny too. Cave man movie with Michael Cera, Jack Black and everybody. Judd Apatow doing a Monty Python movie I guess. One of the first caveman movies without Ron Perlman in it.
June 26th
I don't know if I'll make it to THE HURT LOCKER, but it's good to see Kathryn Bigelow directing again. I think it's an Iraq War related movie, supposedly real intense.
July 1st
This might end up being one of the highlights of the summer, Johnny Depp vs. Christian Bale in Michael Mann's John Dillinger movie PUBLIC ENEMIES. I don't care if nobody else liked it – MIAMI VICE worked for me as an arty version of a studio movie. The guy has undeniable talent and I like him best when he's working in "fun" mode, even if he doesn't know it. By the way this is a true story, that's what it said on the trailer, who would've ever known.
July 10th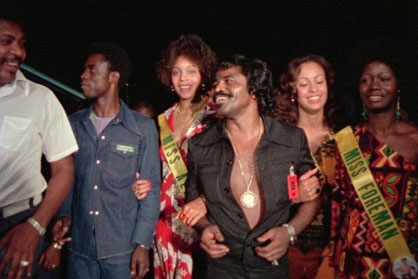 I'm trying not to know anything about it, but I gotta see BRUNO because BORAT is honestly the hardest I've ever laughed at a movie before. But what about this documentary called SOUL POWER, you guys know about this one? I just found out about it while looking up release dates. Turns out they had tons more footage of the music festival in Zaire when they shot WHEN WE WERE KINGS. So this is a documentary about the festival itself, featuring James Brown and Bill Withers. And of course Ali shows up in this one too. I kind of doubt this will play in Seattle on this date but it's the release date I read. Whenever it is I can't wait.
July 31st
Judd Apatow's FUNNY PEOPLE looks real good, using his usual guys and apparently going a little more serious. Apatow started as a comedian but says he wasn't very good, and became a joke writer for Adam Sandler, so it's cool that they would do this movie about stand-up together. One part I'm excited for is Eric Bana plays Leslie Mann's husband. I was hoping he'd play a comedian too since he actually was a comedian in Australia before he did CHOPPER. But even if he's the straight man it will be good to see him playing Australian again, and it's nice that they gave him a role after talking about him in KNOCKED UP (remember, they said Eric Bana in MUNICH is the reason for any Jewish men getting laid).
August 7th
GI JOE AND THE RISE OF THE COBRAS. This is another adaptation from one the great American storytellers of the 1980s, Hasbro. You may also know some of his other work such as TRANSFORMERS and PLAY-DOH. I felt bad for the kids who grew up on this one and still hold it close to their heart, because they were in the talkbacks going on and on about the proper way to do it and I kept trying to tell them "hey fellas, it's Stephen Sommers. They just hired Stephen Sommers. You need to let it go. There is no chance." But they couldn't give up.
I razzed those guys a little about the source material but they insisted it was not the cartoon toy commercial they are attached to but a comic book series also used to advertise the toy but they were really fond of the thing. And actually the nerds convinced me that this could've been made into a legitimately cool action movie if it was made by a good director. GI JOE it turns out is a special forces team of dudes with colorful code names, gimmicks and specialties fighting against some evil snake themed terrorists or something. Also apparently there are ninjas and wrestlers involved. It's like the perfect '80s action movie. So it's true, that is the kind of movie I could get behind if they had made that.
Instead they made a Stephen Sommers movie, but I gotta admit it looks so silly I want to see it. It could be as painful as TRANSFORMERS but I will give it a shot. I look forward to this one in the same way I did THE MUMMY: TOMB OF THE DRAGON EMPEROR last summer. Of course, I ended up feeling too guilty to watch that when there were actual good movies in theaters so I didn't see it until DVD and then only got some light chuckles out of it. Can you top that, GI JOE? I challenge you to top "light chuckles on DVD."
August 14th
A couple maybes this week. DISTRICT 9 is some weird ALIEN NATION type deal produced by Peter Jackson, directed by the guy he chose to direct the HALO movie that never happened, based on a short film he did that was kind of cool. The effects look amazing but I hope it's not all done in a mockumentary fashion with interviews and shit. I'm tired of that gimmick.
A PERFECT GETAWAY is some thriller from David "Chronicler of Riddick" Twohy. Like I said, maybe.
August 21st
is obviously a big day, a day we've been waiting for a long time, one of those movies that has been talked about forever but finally came together this year and it's hard to believe it's really upon us. I am talking of course about GOOSE ON THE LOOSE! starring Chevy Chase. But also Tarantino's INGLORREOUS BASTTIRDZ comes out the same day if GOOSE ON THE LOOSE! is sold out.
It can be kind of a pain to discuss Tarantino on the internet. There was a time many years ago when people were too worshipful of the guy. He started to be overexposed, and there was a backlash. Somehow that backlash continues to this day, even though he has more than lived up to his promise. I can understand that it's not a style some people will like, but I think every movie he's directed is a keeper, and the KILL BILL movies might be my favorite of the 2000s so far.
Do me a favor, don't pull out that "he rips off movies" shit again. We went over that bullshit when some of you weren't old enough to drive yet. It's been settled. There is no movie fan in the world who watches a Tarantino movie and doesn't know he's often paying tribute to movies that he loves. No shit, Matlock. I don't know what's supposed to be so shocking or offensive about that. In fact Tarantino has done more to promote those movies than anybody. Just imagine how many people have watched samurai movies, Jack Hill movies, William Witney movies, men-on-a-mission movies, Pam Grier movies, Gordon Liu movies, Sonny Chiba movies, VANISHING POINT, CITY ON FIRE, or all those other things, just because Tarantino talked them up in interviews or referenced them in his movies. I don't know why that is upsetting to people, unless it's some movie nerd dick measuring contest, you gotta show off that you know what he knows about in order to prove that he doesn't know more about movies than you know about movies. Or something.
I say let it go, fellas. I love KILL BILL because it reminds me of the best of a bunch of different types of movies I love: martial arts movies, spaghetti westerns, revenge thrillers, samurai movies. It synthesizes all the most potent ingredients of those genres and turns them into something entirely different, that for me anyway feels completely unique, and it makes me laugh more and moves me more than most of the movies that inspired it. And has some of the all time best martial arts scenes. Sorry, you don't have to like him but saying he's terrible or a hack, you got no credibility in my book.
So I look forward to his Nazi-killing movie. I believe there is a 90% chance this will be best of the summer.
August 28th
One time I loaned twenty bucks to this guy in the bus tunnel who claimed he needed it to get his car out of impound and he would come bring it to me at work later that day. I knew he was probaly lying but I was very disillusioned with the world at the time and in a weird mood. I thought why can't you trust a stranger? and decided to do it as a test, to measure the soul of mankind. If the guy really paid me back then it would restore my faith in humanity. It would prove that it is possible to just be a nice guy and take somebody's word for something, help out somebody you don't know, and not be taken advantage of. Just like it should be.
So I lost my twenty bucks and I learned my lesson. Or you would think. But I still went into the HALLOWEEN remake hoping for the best. I kind of liked Rob Zombie's first movie and really liked his second movie and I figured they were gonna remake HALLOWEEN no matter what so I was lucky they at least got a director I liked. Well, that open-mindedness wasn't enough. I don't hate it as much as the next guy because there are parts of it I like and I feel like Zombie was at least reaching for something more ambitious than most horror remakes. But it clearly doesn't work.
Now Zombie's doing H2: JUDGMENT DAY and here I am again. I find myself thinking "Well, now it's not a remake, it's just a sequel, he won't have to rehash anything and it won't have to be compared as much to the original, it just has to hold up to the sequels, which are mostly bad anyway." I should be worried about some of the things Zombie has said about how it's nothing like HALLOWEEN. And when I heard that Tyler Mane doesn't wear a mask for most of the movie and then they released a picture of him wearing a Hot Topic homeless person outfit posed in front of a god damn Alice Cooper poster (!?) I really should've treated this as a Platinum Dunes joint. But then for some reason the trailer surprised me and I kind of got interested again.
So here's your twenty bucks, Rob Zombie. Your car better really be impounded or I'm gonna be sad.
By the way, there's also a 3-D FINAL DESTINATION sequel on that day, I'll probaly watch that too.
limited release: THE GIRLFRIEND EXPERIENCE, WORLD'S GREATEST DAD
I didn't put these under dates because most of us don't live in New York or L.A., so God only knows when they will make it to our parts of the woods. THE GIRLFRIEND EXPERIENCE is the new collaboration between Academy Award winner for best director Steven Soderbergh and AVN Award winner for best 3-way sex scene Sasha Grey. I think this is sort of his follow-up to BUBBLE, the improvisational movie starring non-actors. But instead of getting the manager of a KFC to play a doll factory worker he's got a porn star playing a high priced escort. Probaly not gonna be as good as THE LIMEY but I'll still watch just about anything by this guy.
There's another one you might not have heard of, but it was filmed here in Seattle so I read about it. It stars Robin Williams (bad sign) but is directed by Bobcat Goldthwait (good sign, in my opinion). As I understand it, this is the premise: Williams plays a failed writer who works as a poetry professor. One day his asshole son (the kid from SPY KIDS) dies in an auto-erotic asphyxiation accident. In order to save embarrassment Williams forges a suicide note. But the note somehow becomes a media sensation, which gets his failed-writer desperation going. So then he takes advantage of that media interest and forges an entire diary. That is why the movie is called WORLD'S GREATEST DAD. Of course, DEAD POET'S SOCIETY 2 would be another good title if they are thinking about changing it.
Kind of a light summer I guess, so that's it for the preview. Now for the pep talk. I want to say a few things about summer movies.
A couple years ago they had that "TRANSFORMERS" movie. The reviews online were almost unanimously positive, except for Harry's which I thought was being too easy on it. So I wrote one of my harsher reviews, the one that seemed to piss off the most talkbackers although it also got me a ton of emails saying "thank you, I thought I was the only one."
I didn't like the movie for many reasons we don't need to rehash here. But the reason I took it so personally was because of that argument I kept hearing, "It's not supposed to be Shakespeare." I made fun of that cliche in the review and gave a long list of specific summer popcorn blockbuster type movies that I felt it was fair to hope a new summer popcorn blockbuster type movie might at least try to be half as good as. Still, the talkback was loaded with that same type of bullshit: Well, it's not supposed to win Oscars. You went in expecting Schindler's List 2. It's based on a toy, what do you expect? It's made for kids, you can't hold it up to the standards of a real movie for adults, although I am an adult and am mad that you didn't like it.
The basic idea I guess is that criticizing a movie like this means you are an elitist snob. A regular joe will automatically like any jumble of images put in front of them no matter what, because what kind of an asshole would expect anything more than there being a movie projected onto the screen with loud noises coming out of the speakers? That's all we Joe Six Packs need, right? BOOOM!!!! This offends me because big studio action movies, sci-fi and robot battles and shit are my type of movie. In fact I am so not-elitist that I gotta admit I am way more into the TERMINATOR movies than I am into Shakespeare. And Terminator movies are not supposed to be Shakespeare either, but even the weak part 3 entertained me more and insulted/confused me less than TRANSFORMERS.
I got in alot of talkback debates about this topic and I was outnumbered. I started to wonder, if so many people thought this argument made sense, does that mean nobody even cares if summer movies are good anymore? If people can enjoy TRANSFORMERS just as much as T2 then is it any wonder they make movies like ALIEN VS. PREDATOR now? I mean, it made more money than ALIENS or PREDATOR did. And I think it came out in the summer so you'd have to be an asshole to say it was bad. Had we gotten past the days when people hoped for greatness in a summer movie? Was everybody okay with just having VAN HELSING?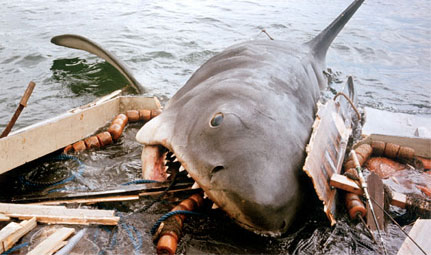 I became so obsessed with these questions I started to plan out a book about the topic. It seemed to all go back to JAWS, because that was the movie that turned summer into the season for big commercial movies, and because Spielberg had executive produced TRANSFORMERS. How the fuck did we go from the pitch-perfect filmatism of JAWS, a masterpiece to this day, to the jumbled mess of bad comedy and indecipherable visual information of TRANSFORMERS? The prototypical summer movie is all about characters and story. The special effects didn't work properly so they kept the monster offscreen most of the time, and it was all the better. Now 30 years later people believe that a movie should ONLY have fancy special effects and all other elements cannot be held to any standard of quality.
So I wanted to go back to the summer of '76 and watch all the highest grossing movies of each summer, in chronological order, writing about them and trying to figure out if the quality of these movies has gotten worse over the years, or if it's always been up and down.
But then the summer of 2008 came along and saved me the effort. How can I worry that nobody cares when a movie as great as DARK KNIGHT not only exists, but is a smash hit? It's a sequel, it's based on a comic book, but it was good enough it should've been nominated for best picture. And that didn't go unappreciated – it literally made more money than STAR WARS. That summer also brought us IRON MAN, a more light-hearted movie that was great fun without being stupid and appealed to almost everybody. And there were plenty of other good movies but those ones in particular showed that people could still make good popcorn movies and that they would be rewarded for it. So I made peace with this issue. I thought.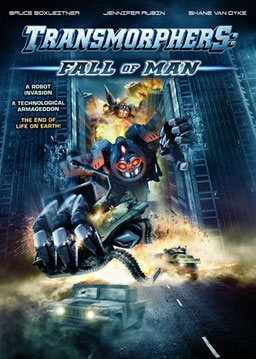 But now TRANSFORMERS 2 is on the way, and people who liked the first one can be excited about it, looks like it has more robot action in it maybe, and Megan Fox always sticking her ass in the air. Doesn't matter what I think. BUT JESUS why did I make the mistake of reading a talkback about the trailer? That is what I am here to vent about. I'm assuming they're real people and not the mythical "plants," but there are like ten or fifteen dudes on there trotting out the same moronic arguments. "What do you expect, it's based on a toy" (so why do you want to see it then?) "What you people don't understand is it's made for young kids, not for nerds in your 30s, that is why I as an adult love it unreservedly and say so on the internet, fuck you." "It's not supposed to be Hamlet" (yes, they used that one).
By all means guys, enjoy this movie. I didn't even post in the talkback and one guy still bitterly complained about what I was supposedly gonna say about him for liking the movie. I don't give a shit man, cool it. I watch all kinds of silly shit too. What I do have a problem with is people degrading the type of movies I like by claiming that it is not possible for them to be good and that you have to be a snob or a pipe dreamer to expect them to live up to basic standards of storytelling and taste. Okay, so I have learned to accept that there are a whole group of movie fans out there who forgot the existence of STAR WARS, RAIDERS OF THE LOST ARK, ALIENS, JAWS, TERMINATOR 2, ROBOCOP, etc. etc. What I was not prepared for is that they forgot about LAST GOD DAMN SUMMER. It is less than 12 months ago. You guys seriously never heard about IRON MAN? You're really gonna tell me you can't make a good, fun, non-pretentious genre movie that's not stupid and has good action scenes?
IT IS TOTALLY FINE FOR YOU TO LIKE THIS MOVIE. You don't have to be defensive about it or prove anything to me. And you're in the majority anyway. (like Bush voters once were. Just kidding.) I just wish that people who liked this movie would stand up for it on its own merits instead of what it is not supposed to be and accusing everybody else of being "haters" or whatever. If you honestly like the movie there must be something better to say about it.
And by the way, about trotting out that "well what do you know, you wrote a whole book about Steven Seagal" jab. Yeah – exactly! I wrote a whole book explaining what I thought was interesting about a body of work that has been looked down on and made fun of for decades. If you haven't read it, there are no chapters about "people gotta understand, FIRE DOWN BELOW is not meant to be compared to the works of Jean Renoir."
I'm not asking you to agree with me on TRANSFORMERS, or to care what I think about it. I'm just asking you not to degrade movies and movie watchers by saying that they're not supposed to be good. I'm asking you to not tell me that I'm a snob if I think movies can be JAWS and not just JAWS 4. And I'm asking you to believe in yourself. Obviously you like this movie or you wouldn't be so bitter about it. So surely you can stop laying down arbitrary rules about the limitations of its genre and just sing its god damn praises. Please?
Okay, that feels better. Still think Verhoeven should've done the sequel though.
This entry was posted on Thursday, May 7th, 2009 at 12:14 pm and is filed under
Vern Tells It Like It Is
. You can follow any responses to this entry through the
RSS 2.0
feed. You can skip to the end and leave a response. Pinging is currently not allowed.