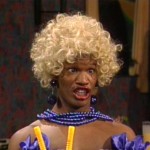 Director Rob Cohen's STEALTH, which would be called WHOOOSSSHHHH! if it was up to me, takes place in the near future. In the near future, the world's three best and also sexiest pilots have been specially trained to combat terrorism. The way this works is, they fly around and drop bombs on the terrorists. They got this shit down to an art, so for example the CIA calls and says listen up super flyers, we know for sure that three evil terrorist cell leaders who are planning an imminent and deadly attack are going to be meeting up in 24 minutes in a completely empty skyscraper in Rangoon. Have at it, kids.
Even though they know for sure that there are no innocent office workers, janitors or burglars inside the building, our three top guns check out some statistics on their onboard computers to make sure this is morally sound. They know this is in the middle of downtown so they have to plan out a way to implode the building so that it will be all neat and tidy and no bricks will fall on anybody's heads or anything. And they pull it off! (read the rest of this shit…)
VERN has been reviewing movies since 1999 and is the author of the books SEAGALOGY: A STUDY OF THE ASS-KICKING FILMS OF STEVEN SEAGAL, YIPPEE KI-YAY MOVIEGOER!: WRITINGS ON BRUCE WILLIS, BADASS CINEMA AND OTHER IMPORTANT TOPICS and NIKETOWN: A NOVEL. His horror-action novel WORM ON A HOOK will arrive later this year.