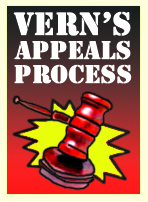 Years ago I saw NATURAL BORN KILLERS, and I hated it. But that was years ago. Like Woody Harrelson says in the opening scene about the last time he ate key lime pie, I was a different person then. I've mellowed over the years. I'm more open to crazy shit and mega-acting. I'm not as strident about certain things. I'm ready to appreciate it as a weird crime movie, maybe, even if it still comes off as a ridiculously heavy-handed message movie about the most obvious fucking message in the world (have you noticed how the media exploits violence?). So let's give it the same respect we give the pie. Let's give it its day in court.
Of course, I got no clue why somebody would be skeptical about key lime pie. Maybe that's the best clue into Mickey Knox's derangement. Quentin Tarantino sure liked writing about pie when he was young. He wrote the original script this was based on but would only accept a "story by" credit after it was heavily re-written by Oliver Stone, Stone's buddy Richard Rutowski and David PERMANENT MIDNIGHT Veloz.
(read the rest of this shit…)
VERN has a new action-horror novel out called WORM ON A HOOK! He has been reviewing movies since 1999 and is the author of the film criticism books Seagalogy: A Study of the Ass-Kicking Films of Steven Seagal and Yippee Ki-Yay Moviegoer!: Writings on Bruce Willis, Badass Cinema and Other Important Topics as well as the crime novel Niketown.