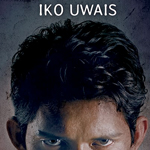 We all know Iko Uwais as the star of THE RAID [REDEMPTION] and THE RAID 2. Those movies showcase him as a likable hero and incredible martial artist, but they're also a strong collaboration with co-star/co-choreographer Yayan Ruhian and director Gareth Evans. Having also loved their earlier film MERANTAU I want to see that team keep working together as long as possible. Uwais without the others – as is the case with the 2016 film HEADSHOT – is still exciting, so I was frustrated that I couldn't find it in theaters or on-demand when it came out. But for some reason by the time it finally came to video I sort of took my time getting around to it.
Big mistake! HEADSHOT is fantastic, a reminder to never underestimate Uwais as a performer or choreographer. The directors are Kimo Stamboel & Timo Tjahjanto, also known as the Mo Brothers. They're known more for horror than for action, having done a segment of the anthology TAKUT: FACES OF FEAR (2008), a feature called MACABRE (2009), and (with Evans) a segment of V/H/S/2 (2013). I tried watching their serial killer movie KILLERS (2014) and it seemed very well made, but the opening was legitimately disturbing and I think I was going through something and I decided I didn't need it in my life at that time and turned it off. That doesn't happen to me often! (read the rest of this shit…)
VERN has a new action-horror novel out called WORM ON A HOOK! He has been reviewing movies since 1999 and is the author of the film criticism books Seagalogy: A Study of the Ass-Kicking Films of Steven Seagal and Yippee Ki-Yay Moviegoer!: Writings on Bruce Willis, Badass Cinema and Other Important Topics as well as the crime novel Niketown.