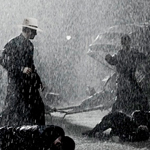 NOTE: A couple weeks ago I watched Wong Kar Wai's long-awaited Ip Man movie THE GRANDMASTER on an import DVD. I loved it so much I decided not to post a review until the U.S. theatrical release so more people would be able to see it and discuss it.
Then I saw an ad on TV calling the movie "Martin Scorsese presents THE GRANDMASTER," talking about "THE MAN WHO TAUGHT BRUCE LEE," and showing a bunch of fight scenes with an aggressive hip hop soundtrack. There's an even more extreme one online now that uses the theme from THE MAN WITH THE IRON FISTS.
These ads gave me a laugh, because as great as the fights are in the movie the emphasis is on characters and metaphors and beautiful imagery, and it's as much about Zhang Ziyi's Gong Er (a fictional character, I believe) as a biography of Ip Man. I was excit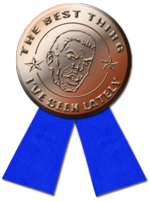 ed to see it on the big screen, but dreading the possibility of an audience angry at the long breaks between punching.
What didn't occur to me is that maybe the breaks aren't that long anymore. It turns out the U.S. theatrical cut is a Weinsteinized version that's 22 minutes shorter. David Ehrlich of film.com explains that the new cut was done with the participation of Wong, and details all the things he noticed that were cut out. I won't spoil whether or not he likes the new version, you'll just have to read his article Kung Foolish: How The American Cut of 'The Grandmaster' Ruins a Masterpiece to find out for yourself.
I still plan to see it, but based on Ehrlich's list it sounds like half of the themes and scenes I talk about in this review aren't even in the movie anymore. So fuck it, here is my review of the 130-minutes-including-credits Suitable-For-The-Entire-World-Except-For-America-Because-How-Could-They-Ever-Understand-It Cut. (read the rest of this shit…)