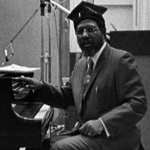 Something about this gloomy post-election mood has got me digging out my jazz CDs and records. Actually, it started with the handful of blues albums I own, which makes perfect sense, you can see how Orange Dawn (as I've decided to call our new age) would make me feel like listening to "Hell Hound On My Trail." After that I went to Nuclear War by Sun Ra. Obvious through line there as well. But eventually I moved on to one of the Thelonious Monk albums I've latched onto over the years, Underground.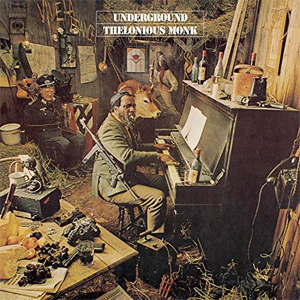 Check out the cover, with Monk hunkered down in a… barn? Bunker? Basement? with a rifle, some grenades, and a tied-up Nazi, makes it seem rebellious. He's supposed to be part of the French Resistance, it seems. He looks like a jazz guerrilla committing musical sedition.
In general, though, the jazz I like feels more spiritual. It's a mix of repetitive rhythms and unpredictable melody, spinning around, building momentum, plowing along until it explodes or stops and quietly steps away. Usually there are no words, no subjects. Just moods. Colors. So it's like a meditation, a prayer in tongues.
All this meditating and praying and then the act of trying to put my love of piano into words to write about LA LA LAND inspired me to pull out the ol' THELONIOUS MONK: STRAIGHT NO CHASER dvd. This is a beautiful, sad documentary about my favorite pianist. It's produced by Clint Eastwood and Malpaso, who put up the money to finish the movie when nobody else would. (read the rest of this shit…)