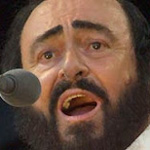 Hey, everyone. "Moriarty" here with some Rumblings From The Lab.
I'm giddy. I get to publish reviews by Outlaw Vern and Clarence Beaks, two of my favorite AICN contributors, in the same day. Vern's in Seattle, checking out the scene at the Seattle International Film Festival, and has the following report to file:
Dear Harry and Moriarty,
Hey don't feel bad twins, because I saw even more walkouts at PISTOL OPERA and that one's by one of the old masters, Seijun Suzuki. And I'm not gonna make any excuses for these fuckers walkin out because this was truly a wonderful picture.
That's one of my favorite parts of the film festival is watching people trying to restrain from walking out just long enough that they feel like they're still open minded. And as soon as one person walks out there's another two or three on the same aisle who follow while they have their opening. (read the rest of this shit…)