John Ford's 3 GODFATHERS is a nice Christmas western. It takes place in the desert and the titleistical trio of outlaws are dying of thirst for most of it, but it's mentioned that it's Christmas time, and there are allusions to the three wisemen, the star, and other aspects of the Nativity story.
Robert Hightower (John Wayne), Pedro "Pete" Rocafuerte (Pedro Armendariz) and William "The Abeline Kid" Kearney (and introducing Harry Carey, Jr.) are riding into the small town of Welcome to rob a bank, but they stop to make fun of a guy (Ward Bond, RIO BRAVO, IT'S A WONDERFUL LIFE) because the name on his house says "B. Sweet." He goes by Buck, but his wife calls him "Perley" in front of them and they think that's a hilariously "perty name" too. They're being mean, but Mrs. Sweet (Mae Marsh, BIRTH OF A NATION) brings them coffee, makes small talk about where they're from and growing up with red hair, and also mention to important plot points (the location of a watering hole and that there's a town called New Jerusalem).
It's all nice and good until Sweet puts on his vest and everybody sees his sheriff's badge. Everybody puts on their "oh this" faces except Sweet, who puts on his "yeah, that's right, I know what you dipshits are up to" face.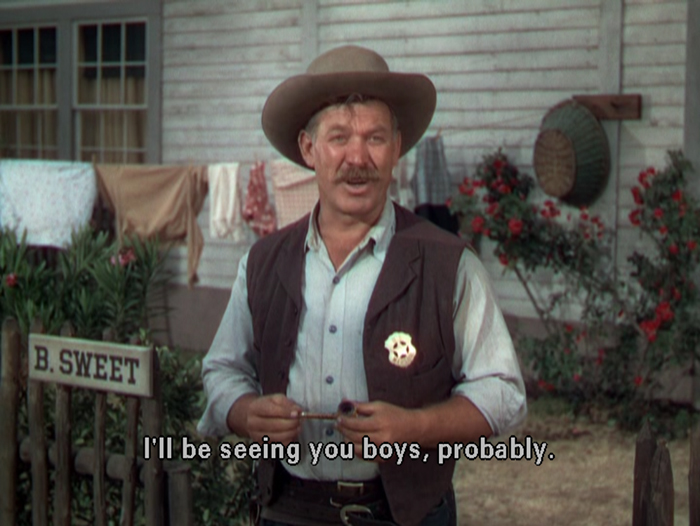 (read the rest of this shit…)