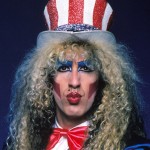 This review is dedicated to Ryan Kenner, who's been bugging me to see this for almost a year, and to the soldiers and planners of the American Revolution, especially if any of them were ninjas (not sure)
AMERICAN NINJA is not something I consider a classic, but it is a solid, enjoyable b-movie and it finally made me understand the Michael Dudikoff phenomenon. When I saw him in a much later movie, BLACK THUNDER (a Stealth bomber thriller remade as Seagal's FLIGHT OF FURY) I was surprised at his lack of fighting. I assumed he was some karate champion or something like most of the '80s action stars, but when I looked him up I found out he started as a model. No wonder.
But in this movie wouldn't've noticed, because he does do plenty of fighting and makes it convincing. His line deliveries are sometimes bad but they manage to make him not talk very much. In fact, he doesn't speak for the first 15 minutes of the movie, it almost seems like he's mute.
Dudikoff plays Joe who, like Jason Bourne, has amnesia and doesn't remember why he has extraordinary fighting skills. Unlike Jason Bourne he does not try to avoid fighting, he joins the army. While a new recruit he saves the colonel's daughter from guerillas who are trying to hijack a shipment of weapons, and in true '80s action movie fashion this gets him labeled as a troublemaker.
It turns out some of the higher ups are involved in the illegal arms trade, getting weapons to some criminal dude who has a private army of ninjas. He even has a ninja training camp where ninjas of all colors (black ninjas, blue ninjas, even yellow ninjas, who I guess would be good at hiding in a banana tree or in a field of dandelions) practice swords, flipping, climbing, and running between spiked punching bags. They have a giant, maybe ten or fifteen foot tall diagram of the human skeleton, maybe in case they have to fight a giant some day.
At the evil mansion where this training takes place there is also a Japanese gardener who looks kind of like Ben Kingsley as Gandhi. It is heavily hinted and later revealed that this is actually the guy who trained Joe. This is kind of cool because it's a nod to the original ninjas (O.N.s) who were the shogun's gardeners so nobody knew they were the security. While he gardens he overhears all the criminal plots and uses his inside knowledge to help Joe "fulfill his destiny" of putting on a ninja costume and fighting the bad guys.
This is from our friends Golan and Globus, and the director is Sam Firstenberg who also did NINJA II & III. It's a full-on '80s ninja movie with stars, daggers and smoke bombs, but they combine it with the Rambo era military movies. Joe actually spends most of the movie in uniform and although he does use his ninja skills, he also rides motorcycles and shit like that that was not necessarily used in the protection of the shogun, in my opinion.
One funny part in the movie is when an asshole named Jackson (Steve James, Kung Fu Joe from I'M GONNA GIT YOU SUCKA) starts bullying Joe, calling him "karate boy" and challenging him to fight. Of course Joe ends up tossing the guy all over the place, but as soon as he whoops his ass he decides Joe is all right, and for the rest of the movie they're best friends. Even at the end when Joe's in his ninja costume Jackson shows up with a headband like Rambo, driving around in a jeep firing a mounted machine gun. Remember, back then we always liked that kind of shit to be in movies.
Another favorite scene is when Joe meets up with the Gandhi gardener and starts to remember his past, there is a training montage where he's a little kid learning to shoot arrows, use a bamboo sword and fire blow darts. You don't see little kid training montages too often. His origins are left mysterious, at least in this chapter, because the guy just found him as a baby. So either he was an abandoned orphan or the stork brought him. Later, he and the old man were "separated by the explosion." It shows somebody detonating some TNT, possibly for construction purposes, and somehow this caused the Japanese guy to not see li'l American Ninja for years. It's a good reminder to parents that they should always tell their kids a meeting place to go to in case of an explosion.
One reason why Dudikoff works in the movie is because his character almost seems like Robert Patrick in TERMINATOR 2. He just has a cold, blank stare and he barely talks. He doesn't remember who he is but he has the ninja instinct, so he's kind of a heartless killing machine. He has alot of good moves and old fashioned stunts like hanging onto the bottom of a moving truck. It's actually kind of disappointing when he finally puts on the ninja costume, because now only his eyes are showing and he might as well be Franco Nero. I liked him better when he just looked like a soldier but he would hide around the corner in a ninja pose or would spiderman to the ceiling above the entrance to his jail cell and then run out when the guard opens the door.
One thing that would make this movie more entertaining would be if they got excited about the title and tried to work a bunch of patriotic shit in there. I would like if American Ninja was the Captain America of Ninjas, and had stars and stripes on his costume. Or at least there should be a part where he does some ninja shit in front of an American flag. Actually, there is a trailer on the DVD where he does that, even though it's not in the movie. But at that time the movie was called AMERICAN WARRIOR. In the movie he actually is referred to as "the American ninja" at one point, which is good. Always good to have the title in the dialogue.
They do have some good silly stuff in the climax, too. The main evil ninja keeps escalating his ninja tricks, he even has a four-barreled ninja gun built onto his knuckles. At one point he shoots fire balls from his hand, which looks like ninja magic but I'm gonna assume it's sleight of hand. You figure that's as far as it could go but then in one part he actually fires a laser! It blows up a potted plant and then he doesn't use it again. I guess it is one of those laser guns that has to charge for an hour between each shot. I hate those.
Most of all, what AMERICAN NINJA reminds us is that core American principle that we are a land of immigrants. People can come from anywhere and become American. Even if you were raised under the Bushido code in Japan before the explosion, you can come here, and you will be an American, and America will combine with the power of Bushido. We certainly have problems with xenophobia and what not right now but what America is truly about is this melting pot idea, we need to accept ideas from all different cultures and use what we like. That was Bruce Lee's idea too, that's why he could come from China and go to school in Seattle and become an American (I still think him and Jimi shoulda been on the Washington State quarter instead of a damn fish). So whether you are bringing your food or your philosophy or your music or your deadly art of stealth and assassination, you are bringing what you love and it becomes America. God bless AMERICAN NINJA.
This entry was posted on Friday, July 6th, 2007 at 11:27 pm and is filed under
Action
,
Martial Arts
,
Reviews
,
Sport
. You can follow any responses to this entry through the
RSS 2.0
feed. You can skip to the end and leave a response. Pinging is currently not allowed.