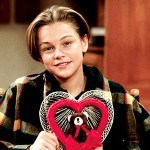 This is a movie that looked pretty promising, but shit if I even liked it at all. It is hard to come out with a Fight Club type of picture in the same year that Fight Club came out and not end up looking like a bunch of garbage. But that is what these folks did.
Yes, this is the Fight Club type of movie. You know, the type of movie that is released by Fox, based on a popular novel, crammed full of first person narration criticizing the culture. These type of movies have really beautiful widescreen photographical techniques as well as little showoffy computer camera gimmicks and wall to wall techno music. They are generally about a character who is fed the fuck up with American consumerism and superficiality who wants to leave it all behind and push himself to the limit and seek out danger and blah blah blah. Then they get involved in a secret counterculture which at first is fun and utopian and represents everything they want out of life. But there is always a hint of danger and then one of the colorful supporting characters gets some kind of injury – usually a gunshot blast to the head or shark bite – but the counterculture handles the situation in a heartless bastard of a manner which signals the turning point when you start to realize WELL FER CRYIN OUT LOUD, the counterculture is just as fulla shit as the culture itself. At this point in these type of movies the character either goes crazy or finds out he's been crazy all along, and then they start having delusions about the founder of the secret counterculture, who is some kind of intensely charismatic wacko, who starts to take on sort of superhuman powers, and blah blah blah. You know the type of movie I'm talking about.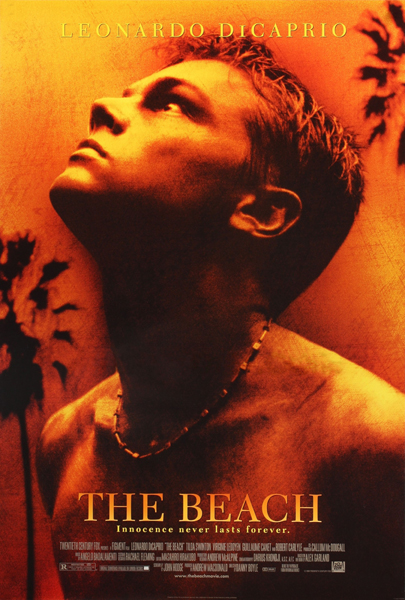 Anyway the Beach is not the best in this type of genre. The star is Leonardo DiCaprio who is a young boy who I believe also starred in one of Sam Raimi's pictures if I'm not mistaken. His acting is okay but he is such a goofball that it is hard to get involved in the story. His narration is not funny like in Fight Club it is just corny. It takes itself too god damn seriously. And whenever he does something to push himself, like cliff dive, there is a long scene of him yelling and raising his fists in the air like he just won the fucking championship belt or some shit. And the music gets all triumphant like you're supposed to go sing "For he's a jolly good fellow" to him. Even in one of the deleted scenes on the dvd where he joins a drum circle, the little fucker can't play the damn bongos without getting an intense crazy look on his face. I mean jesus boy why can't you just smile. playing a drum isn't exactly an extreme sport.
What makes matters worse is the dude just isn't likable. He does some weasely ass things and not in a way that you can relate to. Then he gets into a rivalry with another guy at the beach who tries to tell a story about killing a shark. So Leonardo does this fake yawn and then makes a smartass comment about how he just got really tired. This is the weakest tell off I have heard in a long time. The boy's timing and delivery are very poor, I would like to have him watch some Richard Pryor tapes or something, the kid is horrible.
But the way his narration paints a portrait of the problems in our culture I'm pretty sure you're supposed to like him and think he's cool. I don't think the filmatists had a very clear view of how we should see this boy.
Now admittedly there is a pretty hot young french gal in the picture. There is a swiss family robinson type community which is sort of a fun fantasy. And the whole "there is a price for paradise" type theme is not a bad one. But I just couldn't relate enough to this little fucker to enjoy the journey with him.